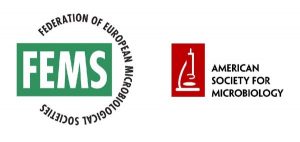 Thanks to a long-running collaboration with the American Society of Microbiology (ASM), the FEMS-ASM Mäkelä-Cassell Travel award for Early Career Scientists will be awarded once more at FEMS2019. This award supports the reciprocal exchange of one member from each organization to present his/her research at the other organization's main conference. It has been designed to benefit early career scientists from both organizations by giving them the opportunity to present their work overseas and experience the best of microbiology in the partner country.
ASM will select the member attending the biannual FEMS Congress and FEMS will select the member attending the ASM General Meeting occurring in intermittent years when no FEMS Congress is held.
ASM members that register for the upcoming FEMS Congress, can apply for the Award until 15 January 2019 on the Congress website. More information about the ASM and its Travel Awards can be found on the website of ASM.