Peer Review Week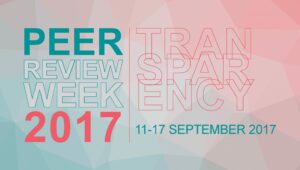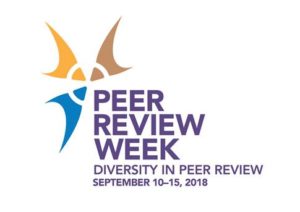 Peer Review Week is an international multi-sector initiative to promote understanding of peer review and celebrate the central role it plays in research.
Peer Review Week was started in 2015 by Sense About Science, PRE (Peer Review Evaluation), ORCID, ScienceOpen and Wiley-Blackwell to highlight the importance of peer review in academic communications. This initiative gained momentum from the efforts of the academic community to get the contributions of peer reviewers meaningfully recognized. The first academic efforts took the shape of an open letter from early career researchers in the UK to the Higher Education Funding Council for England in July 2012, and another open letter from Australian academics to the Australian Research Council two years later.
Peer Review Week has grown since its first inception, and we are delighted to work alongside close to 30 leading science publishers and science communicators in this global initiative to share the great value of peer review. This close collaborative network allows us to share the powerful message that good peer review, whatever shape or form it might take, is critical to academic communications.
Find out more about our activities for Peer Review Week 2018 and Peer Review Week 2017
Featured article
The investigation of novel approaches for tackling the antimicrobial resistance crisis must be part of any global response to this problem if an untimely reversion to the pre-penicillin era of medicine is to be avoided. One such promising avenue of research involves so-called antibiotic resistance breakers (ARBs), capable of re-sensitising resistant bacteria to antibiotics. This review introduces the area of ARB research, summarises the current state of ARB development with emphasis on the various major classes of ARBs currently being investigated and their modes of action, and offers a perspective on the future direction of the field.
read more