Peer Review Week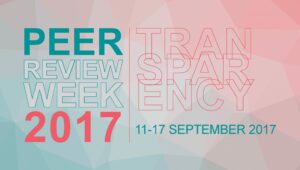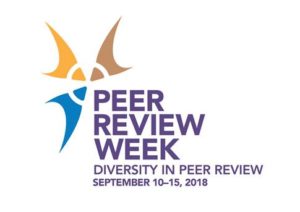 Peer Review Week is an international multi-sector initiative to promote understanding of peer review and celebrate the central role it plays in research.
Peer Review Week was started in 2015 by Sense About Science, PRE (Peer Review Evaluation), ORCID, ScienceOpen and Wiley-Blackwell to highlight the importance of peer review in academic communications. This initiative gained momentum from the efforts of the academic community to get the contributions of peer reviewers meaningfully recognized. The first academic efforts took the shape of an open letter from early career researchers in the UK to the Higher Education Funding Council for England in July 2012, and another open letter from Australian academics to the Australian Research Council two years later.
Peer Review Week has grown since its first inception, and we are delighted to work alongside close to 30 leading science publishers and science communicators in this global initiative to share the great value of peer review. This close collaborative network allows us to share the powerful message that good peer review, whatever shape or form it might take, is critical to academic communications.
Find out more about our activities for Peer Review Week 2018 and Peer Review Week 2017
Featured article
The first virus isolates from Antarctic sea ice have complex infection patterns
Viruses are recognized as important actors in ocean ecology and biogeochemical cycles, but many details are not yet understood. The authors of this paper participated in a winter expedition to the Weddell Sea, Antarctica, to isolate viruses and to measure virus-like particle abundance (flow cytometry) in sea ice. They isolated 59 bacterial strains and the first four Antarctic sea-ice viruses known (PANV1, PANV2, OANV1 and OANV2), which grow in bacterial hosts belonging to the typical sea-ice genera Paraglaciecola and Octadecabacter.
read more