Peer Review Week 2018 – Diversity in Peer Review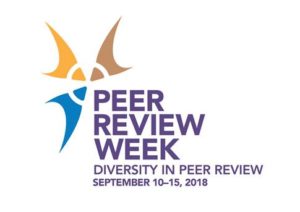 2018 is the year of diversity and inclusion in peer review. The goal of Peer Review Week 2018, held 10-15 September 2018, is to raise awareness and explore issues surrounding diversity in peer review and what this means for researchers, for funders, and others concerned with peer review.
 Joint activities
How you can join in with Peer Review Week
Featured article
The first virus isolates from Antarctic sea ice have complex infection patterns
Viruses are recognized as important actors in ocean ecology and biogeochemical cycles, but many details are not yet understood. The authors of this paper participated in a winter expedition to the Weddell Sea, Antarctica, to isolate viruses and to measure virus-like particle abundance (flow cytometry) in sea ice. They isolated 59 bacterial strains and the first four Antarctic sea-ice viruses known (PANV1, PANV2, OANV1 and OANV2), which grow in bacterial hosts belonging to the typical sea-ice genera Paraglaciecola and Octadecabacter.
read more