Volunteer: Tomasz Benedyk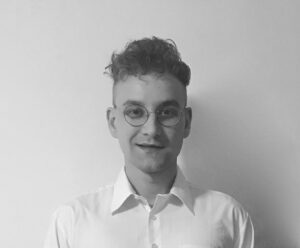 Tomasz Benedyk is from Tychy, in the southern part of Poland. He received his bachelor degree in biotechnology from the University of Wroclaw. His interest in microbiology started while working as an intern in Tyskie Brewery, where he was investigating the industrial aspects of yeast fermentation. Tomasz has a MSc in a Translation Medicine programme at the University of Helsinki and is currently a PhD candidate at the University of Cambridge, UK working on the molecular mechanisms involved in host-virus interactions.  In his spare time, Tomasz loves to watch French movies and eat Indian food. His biggest dream is to travel the world.
Tomasz is part of the FEMS One Health campaign team.
Contact Tomasz via LinkedIn
Featured article
Lactic acid bacteria: from starter cultures to producers of chemicals
Lactic acid bacteria constitute a diverse group of industrially significant, safe microorganisms that are primarily used as starter cultures and probiotics, and are also being developed as production systems in industrial biotechnology. The aim of this paper is to provide a brief overview of the potential of lactic acid bacteria as biological catalysts for production of different organic compounds for food and non-food sectors based on their diversity, metabolic- and stress tolerance features, as well as the use of genetic/metabolic engineering tools for enhancing their capabilities.
read more