Volunteer: Carolin Kobras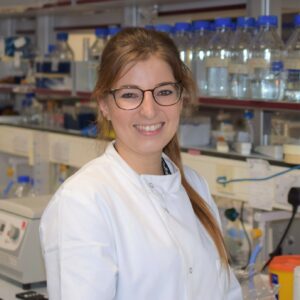 Carolin obtained her BSc and MSc Biology degrees at Ludwig-Maximilians-University Munich, before she completed her PhD studies in the Department of Biology & Biochemistry at the University of Bath. Over the course of her education, Carolin developed a keen interest in how antibiotics work and how bacteria become resistant against them. Currently, Carolin is a postdoctoral researcher at the Florey Institute for Host-Pathogen Interactions at the University of Sheffield. Her research here focusses on understanding mechanisms of antimicrobial resistance in the Gram-positive human pathogen Streptococcus pneumoniae.
Featured Issue
FEMS Microbes is excited to present its latest thematic issue, focusing on bacterial-viral co-infections. Host and microbial factors are critically important for influencing the severity and outcome of infection. Interactions between microbes is an understudied yet important aspect to this process.
read more