Volunteer: Dukas Jurenas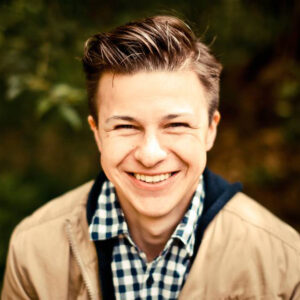 Dukas Jurėnas has obtained his bachelor and masters degree in molecular biology in Vilnius University, Lithuania. During his PhD in Free University of Brussels (ULB) he has characterized activity and regulation of novel acetyltransferase toxin from enterohemorrhagic E. coli O157:H7. His research is mostly focused on bacterial toxins from toxin-antitoxin systems and type VI secretion systems. Dukas uses methods from structural biology and molecular biology to modern and classical microbiology to get in depth picture of mechanisms of bacterial growth inhibition. He has attended every FEMS congress since 2011 Geneva congress and he is a member of Belgian and Lithuanian Societies for Microbiology as well as a board member of Lithuanian Biochemistry Society (FEBS member).
Twitter: @DukasJu
LinkedIn: linkedin.com/in/dukas-jurėnas-099461145
Featured Issue
This Thematic Issue from FEMS Yeast Research comprises papers published in the past year by attendees at the ICY15/ICYGMB30 conference. These comprise original articles, reviews and perspective pieces. At the time of the conference ~15 articles have already been published with more in-train. The call for papers has been extended to 30th September for submission of original research papers by an attendee at the conference (presenting or corresponding author). As the yeast community journal, it is appropriate that FEMS Yeast Research is publishing this special issue to mark the first joint congress between these two large (and overlapping) yeast communities.
read more