Volunteer: José J. Gallego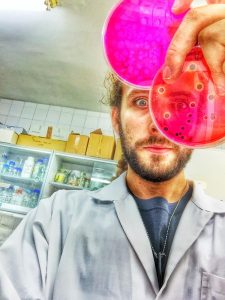 José J. Gallego is a biologist from Spain based in the Netherlands. At the laboratory, he has done some taxonomy and polyphasic identification of Methylobacterium. José has also worked in the areas of plant-microbe interactions, biosecurity and biosafety. His interest in science is not only linked to working in a lab.
Featured Issue
Yeast genome sequencing is a fast-moving field of yeast research and is yielding significant results. This Thematic Issue from FEMS Yeast Research highlights the current advances being made in genome analysis and represents the progress that has been achieved over the last 25 years. Papers in this issue cover topics including fungal hybridization, RNA-seq data analysis, mass spectrometry, beer brewing, and the natural history of the Saccharomyces genus.
read more