Volunteer: Lorena Donzella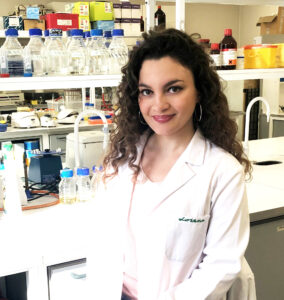 Lorena Donzella is an Early Stage Researcher in the ITN YEASTDOC and a PhD student in Microbial Biotechnology at the University of Minho in Portugal and at the University College Cork in Ireland. The aim of her project is to improve the performance of yeast cell factory strains by focusing on the uptake and utilisation of sugars from inexpensive commercial substrates, such as lignocellulosic biomass. She has always been intrigued by the huge potential of yeasts which provide a range of valuable products and she believes that industrial biotechnology is the key to obtain new interesting yeast strains with sustainable applications.
Featured Issue
FEMS Microbes is excited to present its latest thematic issue, focusing on bacterial-viral co-infections. Host and microbial factors are critically important for influencing the severity and outcome of infection. Interactions between microbes is an understudied yet important aspect to this process.
read more