Volunteer: Rachel Burckhardt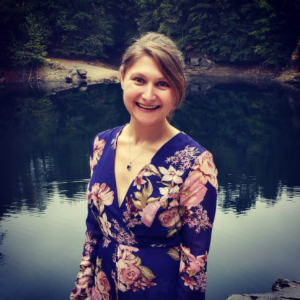 Rachel Burckhardt received her PhD in Microbiology from the University of Georgia, USA. Her research focused on understanding the physiological role of acetyltransferase enzymes in various Gram-positive bacteria. She used a combination of genetic and biochemical techniques to elucidate how the chemical modification acetylation regulates acetate metabolism in Staphylococcus aureus. Burckhardt enjoys mentoring and science outreach in her spare time.
Twitter: @RMBurckhardt
LinkedIn: https://www.linkedin.com/in/rmburckhardt/
Orcid: https://orcid.org/0000-0001-6290-2534
Featured Issue
FEMS Microbes is excited to present its latest thematic issue, focusing on bacterial-viral co-infections. Host and microbial factors are critically important for influencing the severity and outcome of infection. Interactions between microbes is an understudied yet important aspect to this process.
read more