Volunteer: Tatiana Pinto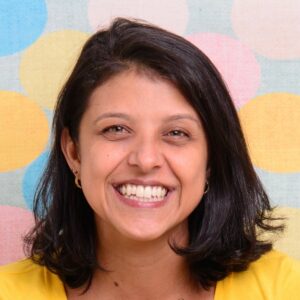 Dr. Tatiana Pinto is an Assistant Professor of Microbiology at Instituto de Microbiologia Paulo de Goes (IMPPG), Universidade Federal do Rio de Janeiro (UFRJ), Brazil. Her work is focused on the better understanding of virulence aspects and antimicrobial resistance among streptococcal and enterococcal species, uncovering novel aspects of the biology of these microorganisms that are important to trace the epidemiological evolution of variants in Brazil.
Featured Issue
Explore a new Thematic Issue on the greater wax moth, 
Galleria mellonella
from
Pathogens and Disease.
 This issue includes reviews and research on insect immune systems and the use of
Galleria mellonella 
as a model organism for assessing the virulence of bacterial pathogens and the effectiveness of antimicrobial agents.
read more