Volunteer: Tatiana Pinto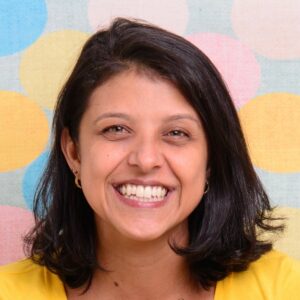 Dr. Tatiana Pinto is an Assistant Professor of Microbiology at Instituto de Microbiologia Paulo de Goes (IMPPG), Universidade Federal do Rio de Janeiro (UFRJ), Brazil. Her work is focused on the better understanding of virulence aspects and antimicrobial resistance among streptococcal and enterococcal species, uncovering novel aspects of the biology of these microorganisms that are important to trace the epidemiological evolution of variants in Brazil.
Featured Issue
FEMS Microbes is excited to present its latest thematic issue, focusing on bacterial-viral co-infections. Host and microbial factors are critically important for influencing the severity and outcome of infection. Interactions between microbes is an understudied yet important aspect to this process.
read more