Volunteer: Teja Sirec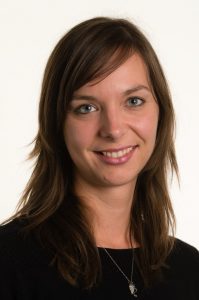 Teja Sirec is a postdoctoral researcher at the University of Warwick at the School of Life Sciences. She obtained her PhD in Applied Biology at University of Naples Federico II in Italy. Her research is focused on understanding sporulation processes and developing spore-based biotechnological applications. In addition, she is interested in science communication and research management.
Teja was part of the One Health campaign team.
Contact Teja via LinkedIn.
Featured Issue
Yeast genome sequencing is a fast-moving field of yeast research and is yielding significant results. This Thematic Issue from FEMS Yeast Research highlights the current advances being made in genome analysis and represents the progress that has been achieved over the last 25 years. Papers in this issue cover topics including fungal hybridization, RNA-seq data analysis, mass spectrometry, beer brewing, and the natural history of the Saccharomyces genus.
read more