Volunteer: Tomasz Benedyk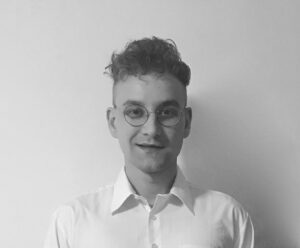 Tomasz Benedyk is from Tychy, in the southern part of Poland. He received his bachelor degree in biotechnology from the University of Wroclaw. His interest in microbiology started while working as an intern in Tyskie Brewery, where he was investigating the industrial aspects of yeast fermentation. Tomasz has a MSc in a Translation Medicine programme at the University of Helsinki and is currently a PhD candidate at the University of Cambridge, UK working on the molecular mechanisms involved in host-virus interactions.  In his spare time, Tomasz loves to watch French movies and eat Indian food. His biggest dream is to travel the world.
Tomasz is part of the FEMS One Health campaign team.
Contact Tomasz via LinkedIn
Featured Issue
Yeast genome sequencing is a fast-moving field of yeast research and is yielding significant results. This Thematic Issue from FEMS Yeast Research highlights the current advances being made in genome analysis and represents the progress that has been achieved over the last 25 years. Papers in this issue cover topics including fungal hybridization, RNA-seq data analysis, mass spectrometry, beer brewing, and the natural history of the Saccharomyces genus.
read more