EAM
During the course of the past 40 years, we have launched and developed five highly-respected journals, which largely fund our charitable activities. This includes our grants programme, biennial congress, and the European Academy of Microbiology (EAM).
The EAM is a leadership group of around 150 eminent microbiology experts who came together in 2009 to amplify the impact of microbiology and microbiologists in Europe.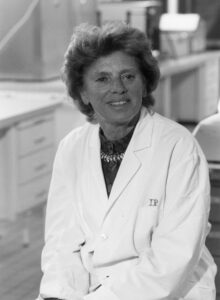 In memoriam: Agnès Ullmann
Featured article
The first virus isolates from Antarctic sea ice have complex infection patterns
Viruses are recognized as important actors in ocean ecology and biogeochemical cycles, but many details are not yet understood. The authors of this paper participated in a winter expedition to the Weddell Sea, Antarctica, to isolate viruses and to measure virus-like particle abundance (flow cytometry) in sea ice. They isolated 59 bacterial strains and the first four Antarctic sea-ice viruses known (PANV1, PANV2, OANV1 and OANV2), which grow in bacterial hosts belonging to the typical sea-ice genera Paraglaciecola and Octadecabacter.
read more