FEMS Ambassadors
FEMS Ambassadors share our work and vision with microbiologists in their countries. Ambassadors use their contacts, communication skills and enthusiasm, supported by us to highlight the activities of FEMS and encourage collaborations and participation in these activities.
Ambassadors help us promote our mission, vision, and activities of spreading microbiology knowledge, and connecting microbiologists and microbiological societies for benefit of humankind.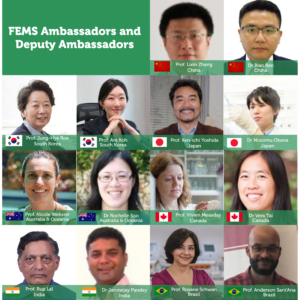 Current FEMS Ambassadors
Former FEMS Ambassadors
Interviews, news and resources
Featured Issue
FEMS Microbes is excited to present its latest thematic issue, focusing on bacterial-viral co-infections. Host and microbial factors are critically important for influencing the severity and outcome of infection. Interactions between microbes is an understudied yet important aspect to this process.
read more