Get involved
The hardest problems of pure and applied science can only be solved by the open collaboration of the world-wide scientific community."—Kenneth G. Wilson
Something we often hear from our former grantees is that their first grant to work in a lab in a foreign country helped them expand their network, leading to many more opportunities that helped their career. Collaboration and exchanging knowledge are key outcomes from investing in science. This is why we focus on connecting people, both through publishing scientific articles and funding events and joining and initiating networks.
Here you will find more information on these networks – and how you can join in.
Register for free
Anyone, located anywhere can register and create a FEMS account to receive regular news and updates about microbiology, grants deadlines and opportunities.
Register for and create a FEMS account
Volunteering
Seasoned scientists can offer reviews and comments on key issues in microbiology – like ebola, antibiotics resistance and TB. Early career researchers can help us build our social network, or represent us at one of our FEMS-sponsored meetings. Science communicators can help us translate complex ideas into inspiring text or infographics. And budding bibliometricists can help us map where science happens. We're open to approaches and ideas, and would welcome your thoughts on what might work.
If you are interested in joining our campaign to make microbiology count, please send your CV and let us know what you are interested in via our volunteering interest form. If you have additional questions you can contact us via email.
The Letters Incubator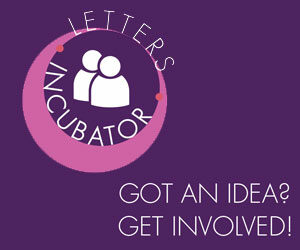 The Letters Incubator offers the opportunity for key opinion leaders to develop new publishing ideas while mentoring the future talent of the microbiology community.
Contributors will have the opportunity to:
Create cross-cutting collections on key emerging topics
Benefit from the combined promotional activities of Oxford University Press and FEMS
Expand research networks
Use the FEMS Microbiology Letters infrastructure to pilot journal ideas
We would like to hear from you – fill out the Letters Incubator proposal form to get started. Contact Erwin Ripmeester if you have any questions.
Member Societies
In 1974, we started as a geographically-restricted consortium with nine committed microbiology societies. Today, we have grown into a dynamic organization that links 52 Member Societies from 37 countries. Our Member Societies serve the microbiology community through providing resources, building capacity, and stimulating collaboration. Are you looking to join a microbiology society or does your society want to become a member of FEMS? Have a look at our member list and find out more about them and their membership, and how you can join them or contact them.
Members of Member Societies
If you are a member of one of our Member Societies (check the list of societies here) you receive the benefits of the society you join and from FEMS:
An open invitation to participate in teams and activities within the FEMS network
Eligibility to apply for FEMS grants
Discounts on FEMS Congress registration fees
25% discount on all OUP books *certain Dictionaries and other premium titles excluded
Some of our Member Societies offer international memberships. To join a Member Society, please contact the society directly. You can find contact information of the FEMS Member Societies here.
Specialist groups
Members of our Member Societies can also join our specialist groups:
Education Network – bringing together people with an interest in encouraging microbiologists of the future. To get involved contact the Education Chair Andriy Sibirny: sibirny@cellbiol.lviv.ua
Publications Network – sharing publication expertise and developing cross-promotional opportunities for Member Societies who publish journals.  To get involved contact Erwin: erwin.ripmeester@fems-microbiology.org
Events Network – sharing best practice and ideas. To get involved contact Carianne: carianne.buurmeijer@fems-microbiology.org
Funding Network – looking at how FEMS can help facilitate funding initiatives. To get involved contact Martijn: martijn.vanveen@fems-microbiology.org