Congress and Events

Our vision for events is to:
preserve scientific excellence and trust
diversify, improve and extend networking opportunities
provide a platform for established researchers, students and other parties to discuss and exchange knowledge
improve links with professional development
improve the offer for sponsors and exhibitors
combine the transdisciplinary advantages of a large congress with the disciplinary detail and networking atmosphere of a small specialist conference
improve opportunities and benefits for our Member Societies
Our focus is on promoting and connecting scientific excellence, facilitating diversity, and building momentum for public outreach, education, and communications projects. This involves developing relationships across all disciplines relating to microbiology and across all sectors – academic, policy, business, educational, communications and recreational – and helping to put the right people "in the same room".
We run several events each year that bring scientists together from across the world: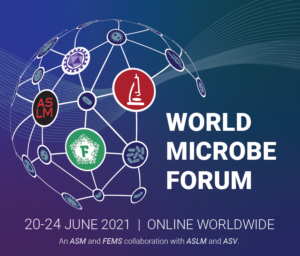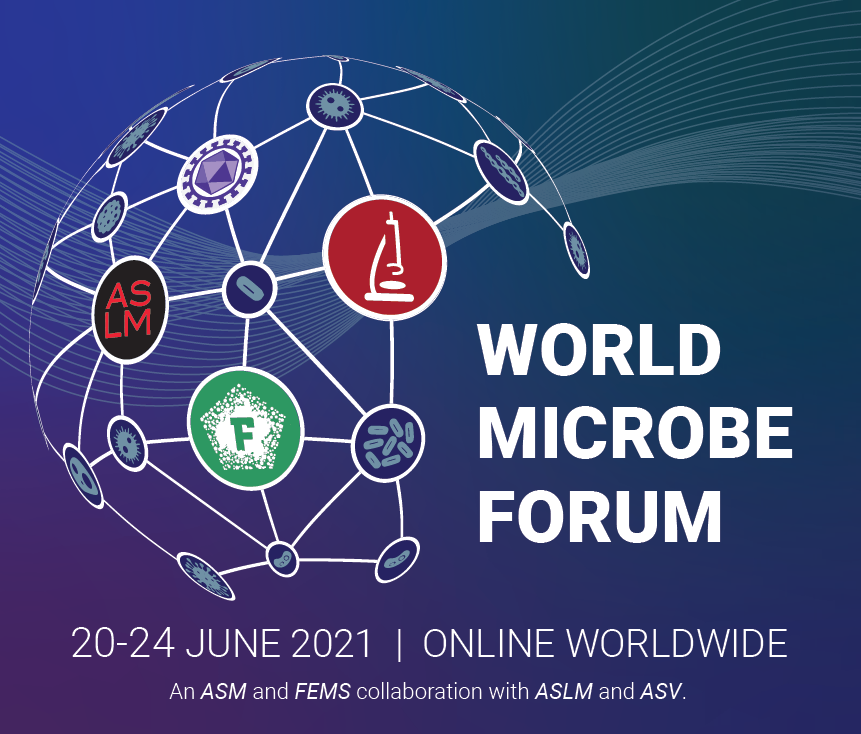 The 9th Congress of European Microbiologists (FEMS 2021) is one of the leading meetings of its kind and will connect thousands of microbiologists from around the world.
The COVID-19 pandemic has made us review how we can deliver events in a safe, flexible, effective and accessible manner. We are working together with our Member Societies on the best ways to create opportunities to connect and share knowledge virtually.​ One of the consequences is that our upcoming congress FEMS2021, originally planned to be in Hamburg, Germany, will become an ONLINE congress.
Recognizing that microbial sciences, just like microbes, know no borders, the American Society of Microbiology (ASM) and the Federation of European Microbiological Societies (FEMS) have come together to launch a new initiative– the World Microbe Forum, taking place online from 20-24 June, 2021. Bringing together two of the biggest meetings in the microbial sciences, ASM Microbe 2021 and FEMS2021, under one platform to further science.​
See previous congress dates and locations.
The official hashtag for the event is: #WorldMicrobeForum
Sponsoring and exhibition
For support and exhibition opportunities, please contact Katerina Vicen by email.
The 2nd FEMS Online Conference on Microbiology will showcase the most recent developments in microbiology and discuss related topics such as professional development and publishing. It will be organized in collaboration with the Serbian Society for Microbiology.
The official hashtag for the event is: #FCOM2022
Hosted by the Mediterranean Institute for Life Sciences (MedILS), this Summer School presents a unique opportunity for early career researchers to receive instruction and supervision from prominent academics, collaborate and network with fellow researchers from an international range of countries. This is a chance and to discuss their own work, as well as wider aspects of being a scientist.
The official hashtag for the event is: #FSSfP
The FEMS Summer School on Microbiological Education aims to expand the skills of those teaching academic microbiology; discuss and review new didactic approaches which have been developed and could be successfully used in microbiology education, and to examine the newest achievements in microbiology science.
The official hashtag for the event is: #FSSoME
---
Related 
23rd Biennial Congress of the International Organization for Mycoplasmology (IOM)
Featured Issue
FEMS Microbiology Reviews presents a Thematic Issue on Microscopy Revolution. This Thematic Issue explores how advances in imaging techniques are helping to further our understand the microbial world around us. The articles in this collection cover a range of topics including RNA imaging in bacteria, bacterial translesion synthesis, stress responses, and super-resolution imaging of pathogens.
read more