Meeting Organizer Grants
Members of FEMS Member Societies can apply for our grants. FEMS supports selected meetings within the European Area with a Meeting Organizer Grant. Scientific conferences, laboratory workshops and training courses will be considered for such support.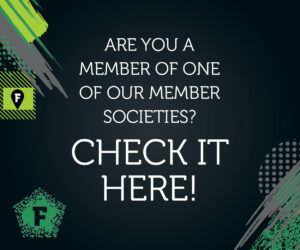 The maximum amount of a Meeting Organizer Grant is € 15 000. The Meeting Organizer Grant replaces two of our former grants: National and Regional Congresses Grant and the Meeting Grants. You will find our Grants Regulations here.
A minimum of 60% of total grant value of the Meeting Organizer Grant is to be used to support the attendance of Early Career Scientists.
Grant Application
Complete applications should be submitted on or before the deadlines:
1 December for meetings taking place between 1 June the following year and 31 May the year after that.
1 June for meetings taking place between 1 December that year and 30 November the following year.
You can apply for Meeting Organizer Grants via FEMS Grants Online. See more information about the grant and how to apply in the FEMS Grants Regulations
Featured Issue
Yeast Ecology and Interactions
The concept of working with pure cultures is deeply ingrained in the psyche of the microbiologist. But is this the only way? For example, there are many natural fermented product where mixed cultures are the norm: think of lambic beer, spontaneous wines and ciders, fermented dairy products and sourdough bread. Indeed, it is increasingly felt that interactions between microbes increase the metabolic potential of the community and give rise to more complex fermented products. FEMS Yeast Research is pleased to offer this set of minireviews that provide a current perspective on yeast ecology.
read more