Meeting Organizer Grants
Members of FEMS Member Societies can apply for our grants. FEMS supports selected meetings within the European Area with a Meeting Organizer Grant. Scientific conferences, laboratory workshops and training courses will be considered for such support.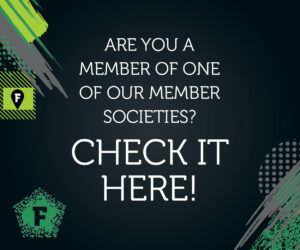 The maximum amount of a Meeting Organizer Grant is € 15 000. The Meeting Organizer Grant replaces two of our former grants: National and Regional Congresses Grant and the Meeting Grants. You will find our Grants Regulations here.
A minimum of 60% of total grant value of the Meeting Organizer Grant is to be used to support the attendance of Early Career Scientists.
Grant Application
Complete applications should be submitted on or before the deadlines:
1 December for meetings taking place between 1 June the following year and 31 May the year after that.
1 June for meetings taking place between 1 December that year and 30 November the following year.
You can apply for Meeting Organizer Grants via FEMS Grants Online. See more information about the grant and how to apply in the FEMS Grants Regulations
Featured article
AMR three ways: healthcare crisis, major concepts and the relevance of biofilms
Worldwide, infections are resuming their role as highly effective killing diseases, as current treatments are failing to respond to the growing problem of antimicrobial resistance (AMR). In this minireview, the impact of AMR in healthcare systems and the major bacteria behind it are highlighted. Ecological aspects of AMR evolution and the complexity of its molecular mechanisms are explained. Major concepts, such as intrinsic, acquired and adaptive resistance, as well as tolerance and heteroresistance, are also clarified. More importantly, the problematic of biofilms and their role in AMR, namely their main resistance and tolerance mechanisms, are elucidated. Finally, some of the most promising anti-biofilm strategies being investigated are reviewed.
read more