Meeting Organizer Grants
Members of FEMS Member Societies can apply for our grants. FEMS supports selected meetings within the European Area with a Meeting Organizer Grant. Scientific conferences, laboratory workshops and training courses will be considered for such support.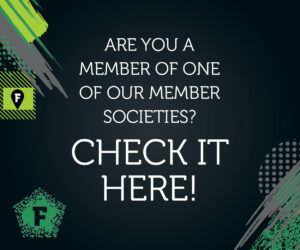 The maximum amount of a Meeting Organizer Grant is € 15 000. The Meeting Organizer Grant replaces two of our former grants: National and Regional Congresses Grant and the Meeting Grants. You will find our Grants Regulations here.
A minimum of 60% of total grant value of the Meeting Organizer Grant is to be used to support the attendance of Early Career Scientists.
Grant Application
Complete applications should be submitted on or before the deadlines:
1 December for meetings taking place between 1 June the following year and 31 May the year after that.
1 June for meetings taking place between 1 December that year and 30 November the following year.
You can apply for Meeting Organizer Grants via FEMS Grants Online. See more information about the grant and how to apply in the FEMS Grants Regulations
Featured Issue
Ecology and Physiology of Halophilic Microorganisms
This Thematic Issue of FEMS Microbiology Letters contains eight papers based on oral presentations or posters presented at the 12th International Conference on Halophilic Microorganisms – Halophiles 2019, in Cluj-Napoca, Romania. The location for the event recognizes the great diversity of hypersaline environments in Romania and the rich history of the exploration of the microbial diversity in those environments. This Thematic Issue explores the latest developments on the microorganisms living in these unique environments.
read more