Meeting Organizer Grants
Members of FEMS Member Societies can apply for our grants. FEMS supports selected meetings within the European Area with a Meeting Organizer Grant. Scientific conferences, laboratory workshops and training courses will be considered for such support.
As an increasing number of conferences, society meetings and congresses are moving into online events, FEMS has opened the Meeting Organizer Grants (MOG) to support both virtual* and in-person meetings.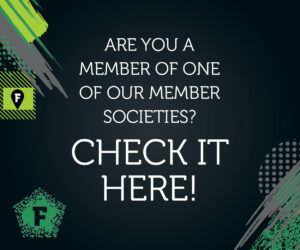 The maximum amount of a Meeting Organizer Grant is € 15 000. The Meeting Organizer Grant replaces two of our former grants: National and Regional Congresses Grant and the Meeting Grants. You will find our Grants Regulations here.
A minimum of 60% of total grant value of the Meeting Organizer Grant is to be used to support the attendance of Early Career Scientists.
*If you are organizing an online event, on the application form please indicate 'online' as 'Venue'.
Grant Application
Complete applications should be submitted on or before the deadlines:
1 December for meetings taking place between 1 June the following year and 31 May the year after that.
1 June for meetings taking place between 1 December that year and 30 November the following year.
You can apply for Meeting Organizer Grants via FEMS Grants Online. See more information about the grant and how to apply in the FEMS Grants Regulations
Featured Issue
This Thematic Issue from FEMS Yeast Research comprises papers published in the past year by attendees at the ICY15/ICYGMB30 conference. These comprise original articles, reviews and perspective pieces. At the time of the conference ~15 articles have already been published with more in-train. The call for papers has been extended to 30th September for submission of original research papers by an attendee at the conference (presenting or corresponding author). As the yeast community journal, it is appropriate that FEMS Yeast Research is publishing this special issue to mark the first joint congress between these two large (and overlapping) yeast communities.
read more