About FEMS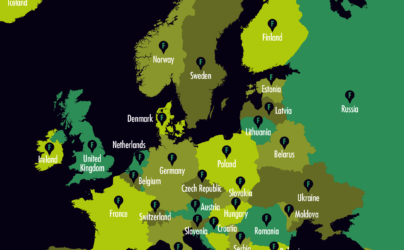 We are leading the way in promoting excellence and equality in science, and in channelling high quality knowledge to solving today's societal problems around microbiology. We do this by funding research, giving out travel and training grants to scientists, publishing our journals, running events, and managing collaborative projects with other partner organizations.
more info
Featured Issue
Anaerobic Biological Dehalogenation
FEMS Microbiology Ecology is proud to present this latest thematic issue on Anaerobic Biological Dehalogenation. Knowledge on anaerobic microbial dehalogenation has advanced significantly since its first discovery. Understanding of the biochemistry, physiology and ecology of organohalide-respiring bacteria (OHRB) has allowed development of bioremediation technologies for clean-up of contaminated sites. At the same time, a fundamental understanding of the processes, enzymes and organisms involved has allowed to discover new exciting features in biochemistry and microbiology. OHRB are either members of novel bacterial genera or already known ones with other metabolic features indicating the importance of horizontal gene transfer in this anaerobic respiration process. Reductive dehalogenases, thus far discovered, are all corrinoid-containing enzymes revealing unexpected biochemical features of this cofactor normally known to be involved in alkyl-transfer reactions. This special thematic issue shows nicely that there remains still a lot to be discovered regarding anaerobic biological dehalogenation.
read more
REGISTER NOW FOR FEMS 2023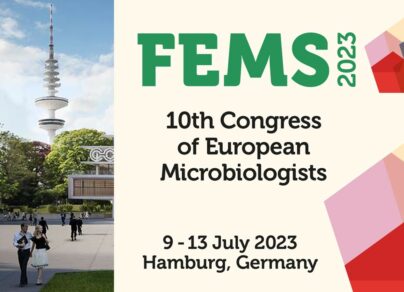 FEMS, DGHM and VAAM are happy to announce the next 10th Congress of European Microbiologists, which will take place from 9 – 13 July 2023 in Hamburg, Germany.
Join us at an event dedicated to showcasing the latest developments in microbiology and connect to microbiologists from all over the world.
You can find up-to-date information on the conference at www.fems2023.org
Stay updated