Image attribution
The images in the carousel video are from:
Science Photo
mihaiulia / Shutterstock.com
Pavel L Photo and Video / Shutterstock.com
FEMS (taken at TU Delft microbiology lab)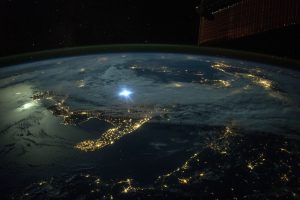 Featured Issue
Ecology and Physiology of Halophilic Microorganisms
This Thematic Issue of FEMS Microbiology Letters contains eight papers based on oral presentations or posters presented at the 12th International Conference on Halophilic Microorganisms – Halophiles 2019, in Cluj-Napoca, Romania. The location for the event recognizes the great diversity of hypersaline environments in Romania and the rich history of the exploration of the microbial diversity in those environments. This Thematic Issue explores the latest developments on the microorganisms living in these unique environments.
read more