Image attribution
The images in the carousel video are from:
Science Photo
mihaiulia / Shutterstock.com
Pavel L Photo and Video / Shutterstock.com
FEMS (taken at TU Delft microbiology lab)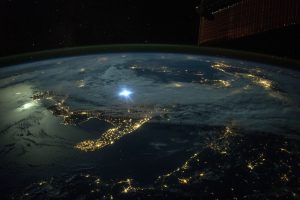 Featured article
A protocol for multiple genetic modifications in S. cerevisiae using CRISPR/Cas9
Two methods are described for efficient genetic modification of Saccharomyces cerevisiae using CRISPR/Cas9. The first method enables the modification of a single genetic locus using in vivo assembly of a guide RNA (gRNA) expression plasmid without the need for prior cloning. A second method using in vitro assembled plasmids that could contain up to two gRNAs was used to simultaneously introduce up to six genetic modifications (e.g. six gene deletions) in a single transformation step by transforming up to three gRNA expression plasmids simultaneously. The method is not only suitable for gene deletion but is also applicable for in vivo site-directed mutagenesis and integration of multiple DNA fragments in a single locus.
read more