FEMS Microbiology Reviews Webinar on Acetogenic Organisms
This webinar explores the biochemistry, physiology, genetics, and metabolic engineering of acetogenic organisms which make extensive use of single carbon C1 molecular pathways in their growth and metabolism. Acetogens use the Wood-Ljungdahl pathway to grow on single carbon C1-gases (CO2 and CO) as their sole carbon source, a pathway to reduce CO2 to acetate via a series of C1-intermediates bound to tetrahydrofolic acid. They may be used in the production of valuable products such as acetate or ethanol from abundant greenhouse gases.
This webinar will go into detail on two reviews that focus on the challenges of genetically and metabolically modifying acetogens, and describing the biochemistry and bioenergetics of methanol conversion in the biotechnologically interesting group of anaerobic, acetogenic bacteria.
Date: Wednesday 14th April 2021
Time: 4pm CEST / 3pm BST
Join us for a webinar on Acetogenic Organisms, featuring: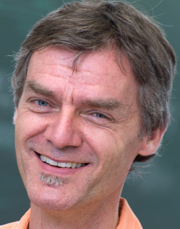 Chair: Jan Roelof van der Meer, Professor, Department of Fundamental Microbiology, University of Lausanne (Switzerland); Director: NCCR Microbiomes; and Handling Editor of FEMS Microbiology Reviews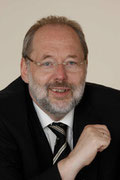 Speaker 1: Volker Müller, Professor and Head of the Department of Molecular Microbiology and Bioenergetics at Johann Wolfgang Goethe University Frankfurt am Main (Germany)
Author of: Florian Kremp, Volker Müller, Methanol and methyl group conversion in acetogenic bacteria: biochemistry, physiology and application, FEMS Microbiology Reviews, Volume 45, Issue 2, March 2021, fuaa040, https://academic.oup.com/femsre/article-abstract/45/2/fuaa040/5903270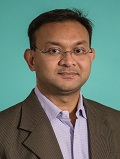 Speaker 2: Ahsan Islam, Lecturer in Biochemical Engineering, Department of Chemical Engineering, Loughborough University, Loughborough (UK)
Author of: Barbara Bourgade, Nigel P Minton, M Ahsanul Islam, Genetic and metabolic engineering challenges of C1-gas fermenting acetogenic chassis organisms, FEMS Microbiology Reviews, Volume 45, Issue 2, March 2021, fuab008, https://academic.oup.com/femsre/article-abstract/45/2/fuab008/6141119
–
This event is part of a series of webinars by FEMS with OUP and is free to access for all
Registration link