Microbiology 2023: from single cell to microbiome and host
The scientific conference "Microbiology: from single cell to microbiome and host" will be held on 20-22 September 2023 in Würzburg, Germany.
This conference on molecular microbiology will be organized by the German National Academy of Sciences Leopoldina, the Académie des sciences, the Royal Society, and the Royal Swedish Academy of Sciences.
Hosted by the University of Würzburg and supported by the Helmholtz Institute Würzburg and the Krupp Foundation, the 2-day conference is the sequel to several successful and exceptionally well-attended Interacademy meetings on the topic that were held in Paris (2014) and London (2016).
For further information, including the line-up of our 22 outstanding speakers, as well as the registration and abstract submission process, please visit the conference website.
The deadline for registration with a poster abstract is July 31st, 2023 (without abstract: end of August 2023). We can accommodate up to 250 participants, so please try to register early.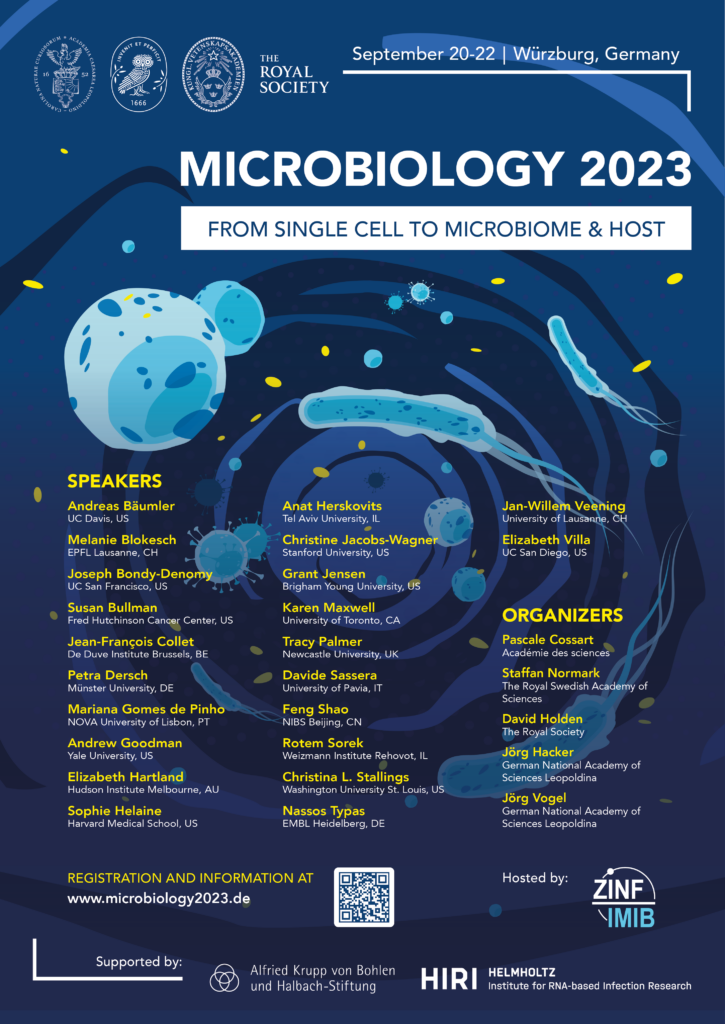 Website