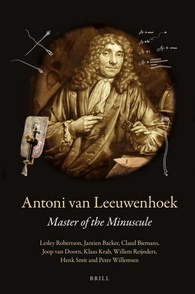 In Antoni van Leeuwenhoek, Master of the Minuscule, the life and discoveries of Antoni van Leeuwenhoek, father of microbiology, are described in the context of the historical events of the Dutch Golden Age and discoveries of his contemporaries.
This biography was first published in Dutch, the English translation was initiated in cooperation with FEMS.
Click here to receive a discount on the biography.