Our main goals are to benefit microbiology in Europe and across the world through research, networking, education and outreach; and to help our Member Societies serve the microbiology community.?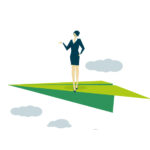 Our organizational priorities to achieve ?these goals, and the value we place? on achieving these in a fair, open and? inclusive way, are outlined in our? Strategic Plan 2020-2024: Connecting People Sharing Knowledge. It details the challenges we need to consider and that our Members and all microbiologists face in the coming years. Our responses are outlined in a series of priorities which we want to achieve to promote microbiology and supporting microbiologists.
Do you have questions about our strategy? Then please contact us via fems@fems-microbiology.org.