The 10th FEMS Congress of European Microbiologists(FEMS2023) took place in Hamburg, Germany from July 9 -13th, 2023 in which our academy hosted two symposia.
EAM Symposium: Microbial Responses to Environmental Threats
Climate change, along with a long history of emissions from urban and industrial activities, have taken the whole functioning of the planet to the verge of a tipping point. Being a major actor of Earth's homeostasis, the global environmental microbiome is a witness of such a state of affairs as well as one of the few assets for counteracting human impact on diverse ecosystems. This session tackled these issues from both descriptive and prescriptive views incl. Synthetic Biology approaches.
Chair: Victor de Lorenzo
Speakers: Itzhak Mizrahi, Laura de Lorenzo, Laura Zucconi, Rebecca Barle, Nicole Adam-Beyer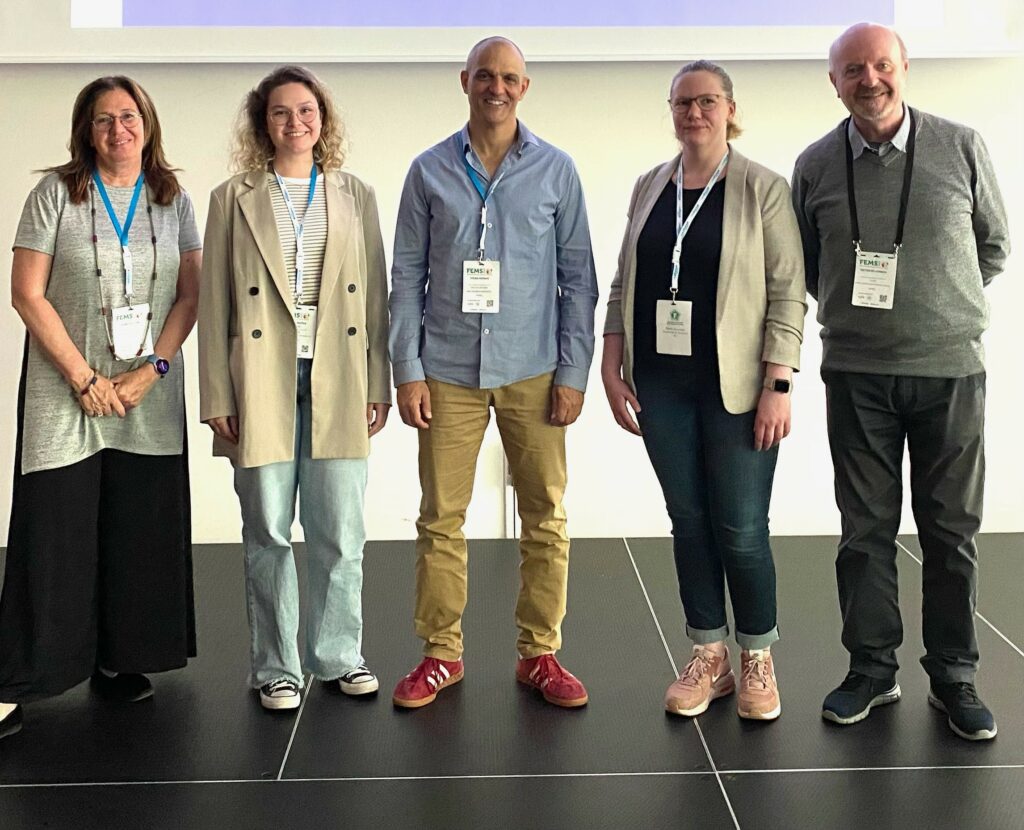 Symposium: EAM Special Event Highlights from the European Academy of Microbiology
This symposium was chaired by the current President of the European Academy of Microbiology (EAM) and highlighted the science of four recently elected EAM Fellows, from Slovenia, Israel, France, and Hungary. It covered aspects of fundamental molecular biology of bacteria, the hunt for new bacteriophages, the characterization of giant viruses of eukaryotes, and new insights into evolutionary processes of microbes.
Chair: Jörg Vogel
Speakers: Ines Mandic Mulec, Uri Gophna, Chantal Abergel, Csaba Pal