Peer Review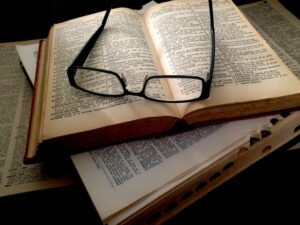 Peer review is the most important quality check that exists in science. It is a community effort to expertly evaluate new research and ensure that it is valid, credible and of the highest possible standard. It brings together the scientific community to improve the body of knowledge for the benefit of researchers, policy makers, business, education and the public.
With the rising interest in peer review in the academic research and publishing community, it's important to recognize the value of peer review in the growth of global knowledge and for society at large.
Peer review | Imagine a world with no peer review | Our activities | Get involved!
Imagine a world with no peer review
Without peer review, what quality control would there be for academic research?
It's abundantly clear that we need a reliable filter of quality and validity for academic research and communications.
Peer review is not a perfect process.  On the one hand it is seen as a valuable asset to the academic community by improving the quality of published research; on the other it is seen as a growing burden on the very community it serves.
Yet despite its flaws, there is no substitute for peer review. We recognize the issues in peer review, but we believe that there is a great deal of good in the current peer review system, which is worth preserving and improving upon for the benefit of everyone.
We want to properly recognize the fundamental role that peer review plays in the academic research and publishing landscape. By bringing together researchers, campaigners and thought leaders in peer review to join the dialogue, we can better understand how to effect real change in how it is delivered for the benefit of society.
Our activities
We have joined forces with close to 30 leading science publishers and science communicators in this global initiative to promote the importance and value of peer review. Read on to find out how we are getting involved in Peer Review Week.
We have brought together campaigners, researchers and thought leaders in peer review to share their views on peer review and what they are doing to tackle some of the challenges. Read on to find out more.
Get involved!
What does peer review mean to you? We want to hear from you.
Share a photo of yourself in 'peer review mode' with a short caption about what peer review means to you on Twitter or Facebook using the hashtag #wepeerreview.
Become a guest writer on our Peer review – reviewed series and share what peer review means to you to the wider microbiology community. Please email us if you are interested.
Keep up-to-date with our campaign activities and news by registering for a free FEMS account.
Do you have some ideas of your own on how to make peer review count? Fill in our volunteering interest form and tell us how you want to get involved.
Featured article
A protocol for multiple genetic modifications in S. cerevisiae using CRISPR/Cas9
Two methods are described for efficient genetic modification of Saccharomyces cerevisiae using CRISPR/Cas9. The first method enables the modification of a single genetic locus using in vivo assembly of a guide RNA (gRNA) expression plasmid without the need for prior cloning. A second method using in vitro assembled plasmids that could contain up to two gRNAs was used to simultaneously introduce up to six genetic modifications (e.g. six gene deletions) in a single transformation step by transforming up to three gRNA expression plasmids simultaneously. The method is not only suitable for gene deletion but is also applicable for in vivo site-directed mutagenesis and integration of multiple DNA fragments in a single locus.
read more