Journals
The FEMS Journals Portal is the online gateway to content from across the five FEMS journals, information on conferences we'll be attending and access to our virtual special issues and other themed article collections. Via this portal, you can sign up for Table of Contents alerts, submit an article and read our author guidelines.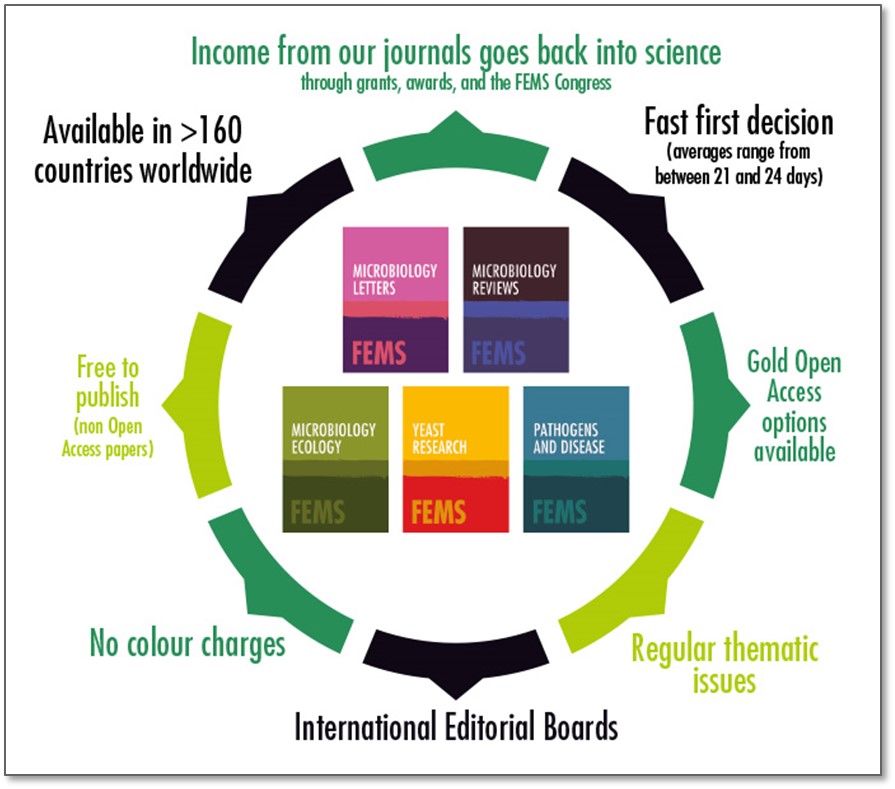 Featured article
Microbial nanowires and electroactive biofilms
Geobacter bacteria are the only microorganisms known to produce conductive appendages or pili to electronically connect cells to extracellular electron acceptors such as iron oxide minerals and uranium. What mechanisms allow their biofilms to generate electrical currents and participate in metal redox transformations?
read more