Journals
The FEMS Journals Portal is the online gateway to content from across the five FEMS journals, information on conferences we'll be attending and access to our virtual special issues and other themed article collections. Via this portal, you can sign up for Table of Contents alerts, submit an article and read our author guidelines.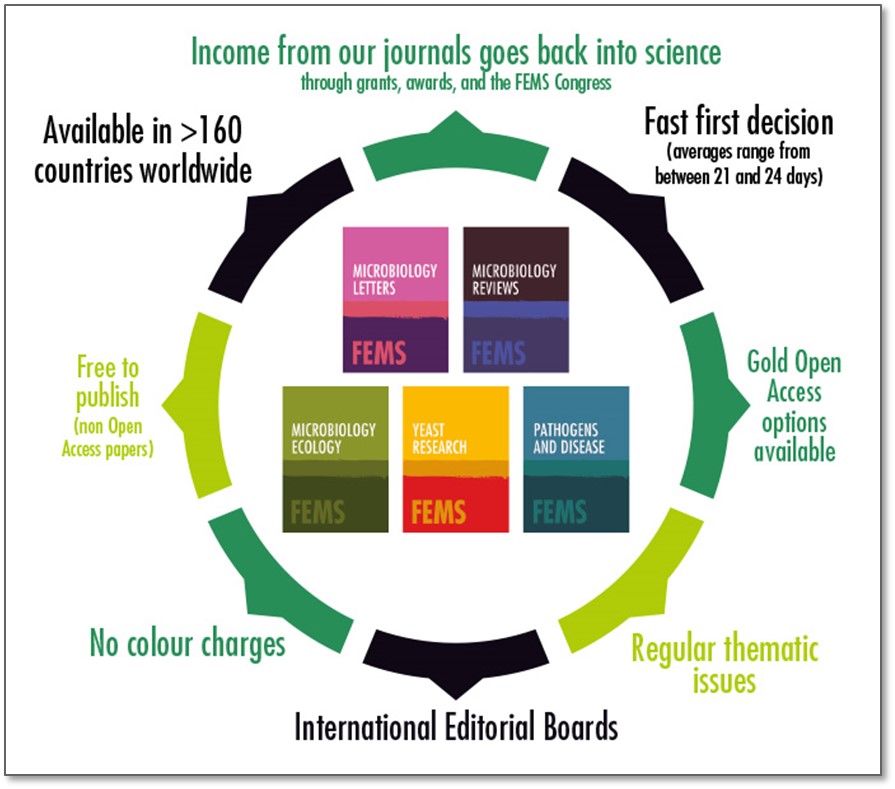 Featured article
Phage defense mechanisms in the fish pathogen Vibrio anguillarum
Vibrio anguillarum is a marine bacterium that can cause vibriosis in many fish and shellfish species. Although phage therapy has been proposed as an alternative treatment, the defense mechanisms against phage infection in V. anguillarum and their impact on host function are not fully understood. Here, we examined phage defense strategies in four V. anguillarum strains during exposure to the broad-host-range bacteriophage KVP40.
read more