Journals
The FEMS Journals Portal is the online gateway to content from across the five FEMS journals, information on conferences we'll be attending and access to our virtual special issues and other themed article collections. Via this portal, you can sign up for Table of Contents alerts, submit an article and read our author guidelines.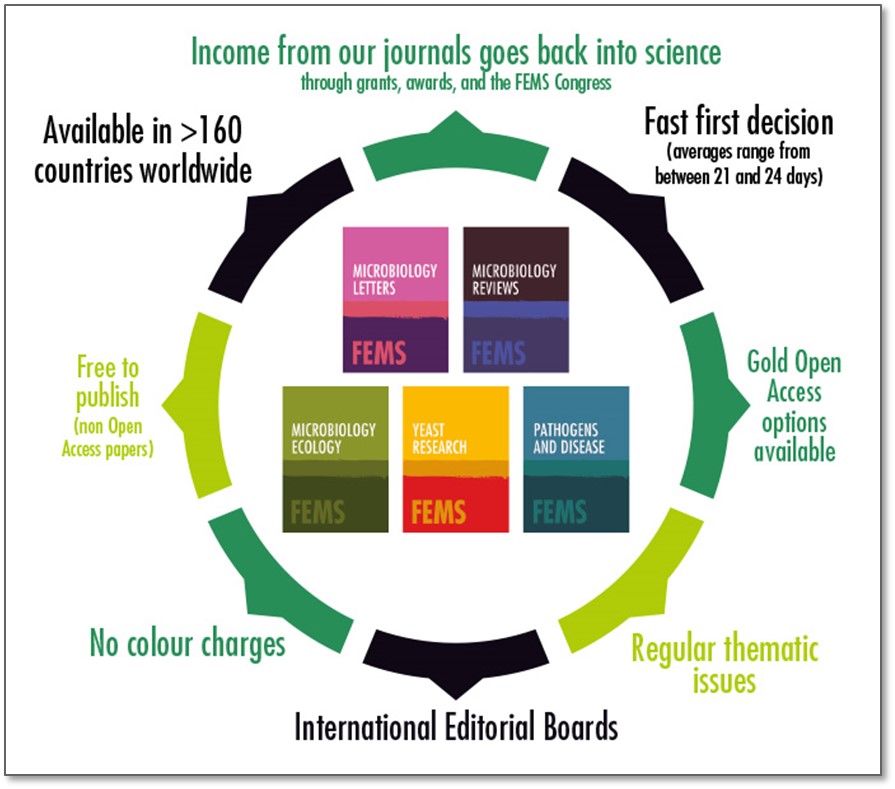 Featured article
A protocol for multiple genetic modifications in S. cerevisiae using CRISPR/Cas9
Two methods are described for efficient genetic modification of Saccharomyces cerevisiae using CRISPR/Cas9. The first method enables the modification of a single genetic locus using in vivo assembly of a guide RNA (gRNA) expression plasmid without the need for prior cloning. A second method using in vitro assembled plasmids that could contain up to two gRNAs was used to simultaneously introduce up to six genetic modifications (e.g. six gene deletions) in a single transformation step by transforming up to three gRNA expression plasmids simultaneously. The method is not only suitable for gene deletion but is also applicable for in vivo site-directed mutagenesis and integration of multiple DNA fragments in a single locus.
read more