Journals
The FEMS Journals Portal is the online gateway to content from across the five FEMS journals, information on conferences we'll be attending and access to our virtual special issues and other themed article collections. Via this portal, you can sign up for Table of Contents alerts, submit an article and read our author guidelines.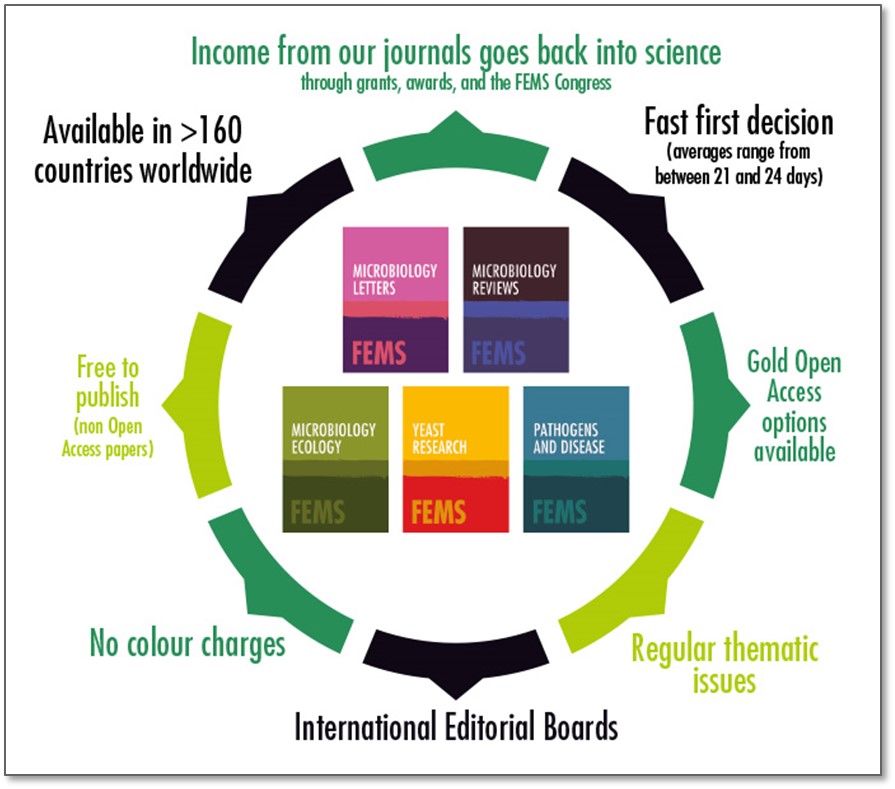 Featured article
Klebsiella pneumoniae infection biology: living to counteract host defences
Klebsiella species cause a wide range of diseases including pneumonia, urinary tract infections (UTIs), bloodstream infections and sepsis. These infections are particularly a problem among neonates, elderly and immunocompromised individuals. This review summarises the tremendous progress that has been made to uncover the sophisticated immune evasion strategies of K. pneumoniae. The co-evolution of Klebsiella in response to the challenge of an activated immune has made Klebsiella a formidable pathogen exploiting stealth strategies and actively suppressing innate immune defences to overcome host responses to survive in the tissues.
read more