Conferences, and in particular the networking aspect, can be challenging for Early Career Scientists. The current online conference format imposed by COVID-19 travel restrictions adds additional challenges in creating meaningful connections with other. Joseph B James presents for the #FEMSmicroBlog how Binning Singletons is helping Early Career Scientists network by reflecting on the recent World Microbe Forum (WMF). #MicrobiologyEvent
It's your first big scientific conference. After all your hard work, you're excited to present a poster with your findings. You've created an ambitious agenda you're sure you'll complete. And the sheer number of scientists means networking shouldn't be a big deal since you can't help but meet people. And you'll get some of that cool swag you see people bring back from conferences. Everything is going to be perfect!
But it isn't.
A day in the life
You attended the opening talks, at the reception, people were already in groups or clearly indicating they wanted to be left alone. The talks you wanted to attend back to back in the morning ended up being very far apart and you missed parts of both. All the people in your field that you hoped would give you feedback on your poster never showed.
You checked out the vendors, but you didn't get a postcard, so you didn't get the cool t-shirt or stuffed microbe; you just got pamphlets, pens, post-it notes, and a peppermint. Lunch in the meeting was expensive, but you wanted to make your afternoon talks and can't leave. And you hadn't met anyone to have lunch with anyway. By the end of the day you were exhausted, sad, and alone.
Why does everyone love this again?
Fixing a Hole
Binning Singletons was started to help with this. We find first-time, solo, or otherwise isolated meeting attendees (Singletons) and match them with others like them and a mentor, an experienced meeting attendee. It has worked well at large meetings, but the World Microbe Forum (WMF) on 20-24 June 2021 was unique in its kind: A virtual meeting due to COVID-19 travel restrictions organized by the Federation of European Microbiological Societies (FEMS), the American Society for Microbiology (ASM), and microbial societies from around the world.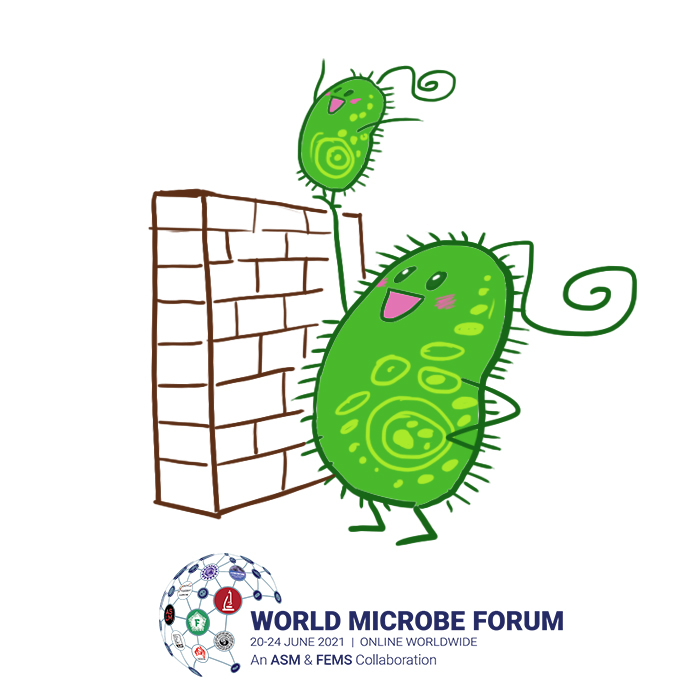 Some potential attendees did not participate in the WMF, citing burnout from videoconferencing. Connecting people in the virtual space is a tricky problem. Serendipitous meetings that occur at conferences just don't happen. Making connections online requires deliberate effort.
But the virtual meeting space has a lot of benefits. People worldwide can attend the same meeting. Online meetings eliminate travel costs, increasing accessibility for many who otherwise could not attend. It also accommodates those who have difficulty navigating large conferences spread over very large, and sometimes multiple, buildings.
I wouldn't have been able to talk to anyone if Binning Singletons was not around. Binning Singletons provided me a community.

— a happy Singleton at World Microbe Forum
With a Little Help from My Friends
Binning Singletons had an official Curated Itinerary to help people navigate the meeting. Participants were added to a Slack group and asked questions about the meeting and shared the details of their posters. On our website we also shared the posters of all the participants to help drive traffic their way. One participant reported over five times as many poster visitors as their colleagues.
Binning Singletons hosted five Community Corner events at the WMF, focused on communities (Puerto Rican, Turkish, LGBTQIA, Black Microbiologists Association), as well as topics (finding jobs in biotech, and how to prioritize mental health). We also hosted additional video calls to help people connect in the group.
Binning Singletons was able to adjust to the virtual format. We helped attendees connect and build a sense of community.

— Joe James, founder of Binning Singletons
We encouraged young scientists to join Twitter and follow and interact with people they like and admire. Interacting on social media with people one has never met can lay the groundwork for further discussions and meetings.
At the start of the meeting we'd signed up 36 participants. By the end of the meeting that number had more than doubled, including people in Australia, Austria, Benin, Canada, Colombia, Chile, France, Germany, India, Indonesia, Korea, Mexico, Norway, Pakistan, Spain, Switzerland, the United Kingdom, and the Unites States of America.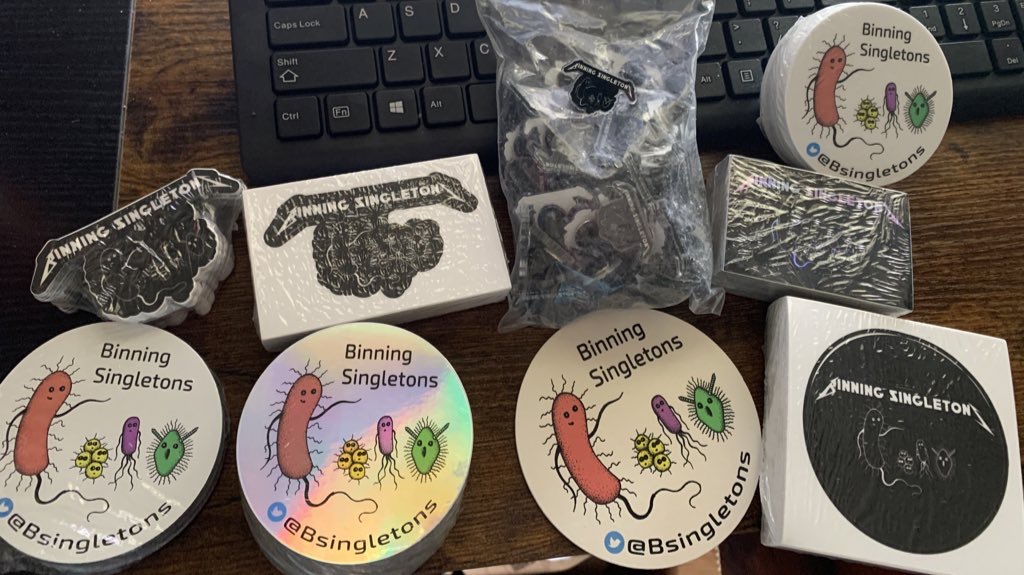 Finally, one perk of large meetings that many enjoy is the swag, the free goodies available at in-person conferences. We wanted our participants to get a taste of this. We mailed them swag bags, including items with our logos (magnets, stickers, pins) and our sponsors also included face masks, pop-sockets, and socks. We held a social media contest based on our itinerary to give away copies of Gut Check: The Microbiome Game.
Binning Singletons was able to adjust to the virtual format. We helped attendees connect and build a sense of community. Our curated itinerary helped them navigate the presentations and experience the WMF with more confidence.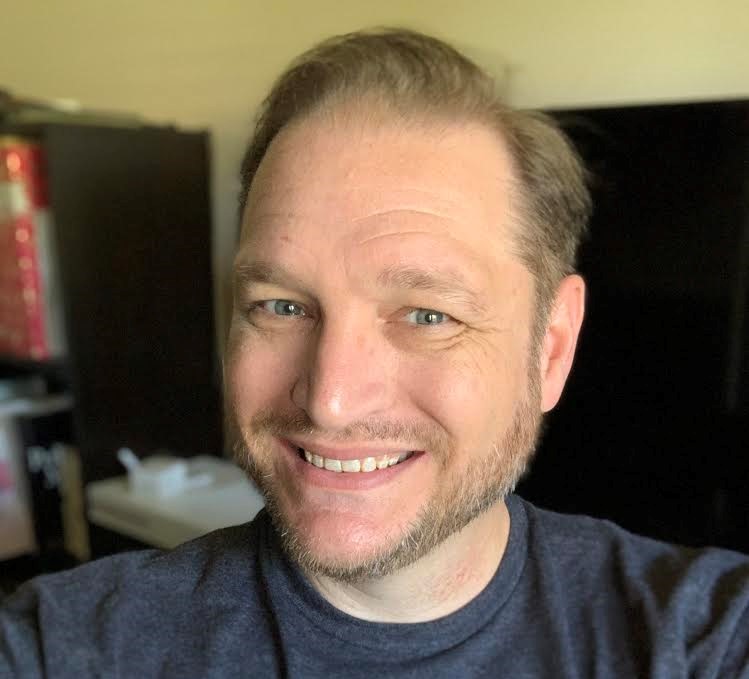 Joseph B James is the Founder and President of Binning Singletons, Inc, a non-profit focused on improving the experience of scientific meeting attendees. During Junior High and High school in the 80s and 90s, Joe was that kid who used recycled notebook paper, despite the fact that it was gray. He has worked in molecular and microbiology for the last two decades as a staff scientist, but before going to graduate school, Joe taught high school chemistry for a year. Joe is a lapsed marathon runner, father of twins (AND a singleton), and is proudly "too weird to be credible."
About this blog section
The section #MicrobiologyEvents for the #FEMSmicroBlog reports about events and meetings relevant to our network. These include world awareness days, FEMS-sponsored meetings or meetings of Member Societies and many more.
Do you want to be a guest contributor?
The #FEMSmicroBlog welcomes external bloggers, writers and SciComm enthusiasts. Get in touch if you want to share your idea for a blog entry with us!