The review "Show us the Data: Global COVID-19 Wastewater Monitoring Efforts, Equity, and Gaps" in FEMS Microbes analyses the data on the "COVIDPoops19" global dashboard, which is an important resource to tackle the COVID-19 pandemic using wastewater sampling. From the analysis, two particularly worrying observations emerged: there is inequality in monitoring, and data are not widely shared publicly or accessible to researchers. Lead author Colleen Naughton explains in a #BehindThePaper interview how this hampers public health actions, and what could be done. #FEMSmicroBlog
Can you explain the importance of the paper for a general audience?
Our paper details the novel methods used to create a global "COVIDPoops19" dashboard of wastewater monitoring sites and available dashboards/data that has received national and international recognition as the only dashboard to track wastewater monitoring for COVID-19. We also include a year-one analysis and recommendations for data communication and equity of monitoring among low-, middle-, and high-income countries. Hundreds of researchers in our community are using wastewater based epidemiology across thousands of sites to detect SARS-CoV-2 RNA in wastewater to inform public health actions during the COVID-19 pandemic. However, there is a lack of global coordination, consideration of equity, and open data sharing that would make these methods more effective to save lives. Our paper quantifies these disparities and makes concrete recommendations for improving open data and equity.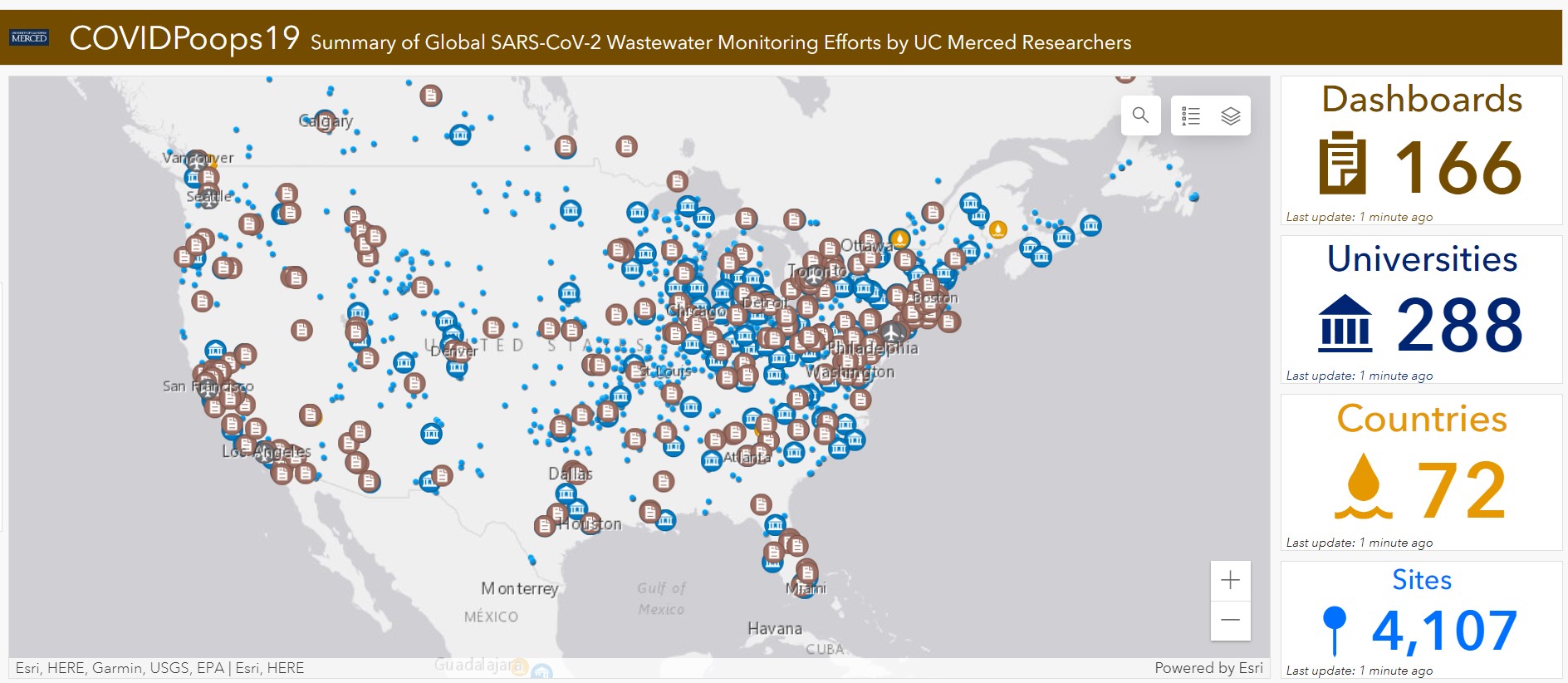 In your paper you highlight gaps and inequity in wastewater monitoring as well as the need to share the data. What should policymaker take away?
Policymakers need to be aware that wastewater monitoring is a topic relevant to achieve equity targets. In addition to getting the most population coverage, the demographics of those monitored need to be representative for ethnic minorities which are most impacted by a disease. Monitoring should also be geographically representative, which is crucial for areas and low- and middle-income countries which do not have sufficient resources required for sampling.
Are global efforts needed and possible, or are local actions more effective?
Both global efforts and local actions are needed for wastewater monitoring of SARS-CoV-2. COVID-19 is a global pandemic which "will not end for anyone, until it ends for everyone." (United Nations, 2021) The virus will continue to find new hosts and evolve targeting in particular those with less access to resources such as clinical testing, vaccination, and wastewater testing. As we've seen throughout the pandemic, new variants emerge that impact the whole world.
Where can interested people find more information or resources?
Interested people can find more resources on our global dashboard and Twitter account of wastewater monitoring for SARS-CoV-2, @COVIDPoops19. There is possible to zoom in or search (in the upper right hand corner) for locations. By clicking on the point, links to dashboards, publications, and news articles are available for the specific sampling area.

Another great resource is our affiliated global data center, W-SPHERE (Wastewater SARS Public Health Environmental Response). This has a smaller set of locations but includes the data from high- and low- & middle-income countries in standard visualizations and format.
I think the scientific community should move towards more transparent peer review since it helps for readers to see that the manuscripts went through a review process and I've had review experiences that are overly harsh and unprofessional. I think disclosing the reviews may help reduce unprofessionalism. However, we need to work it out so that transparent peer review does not disadvantage early career faculty on the tenure track if they review a manuscript of a later career faculty that may retaliate when writing letters for their tenure.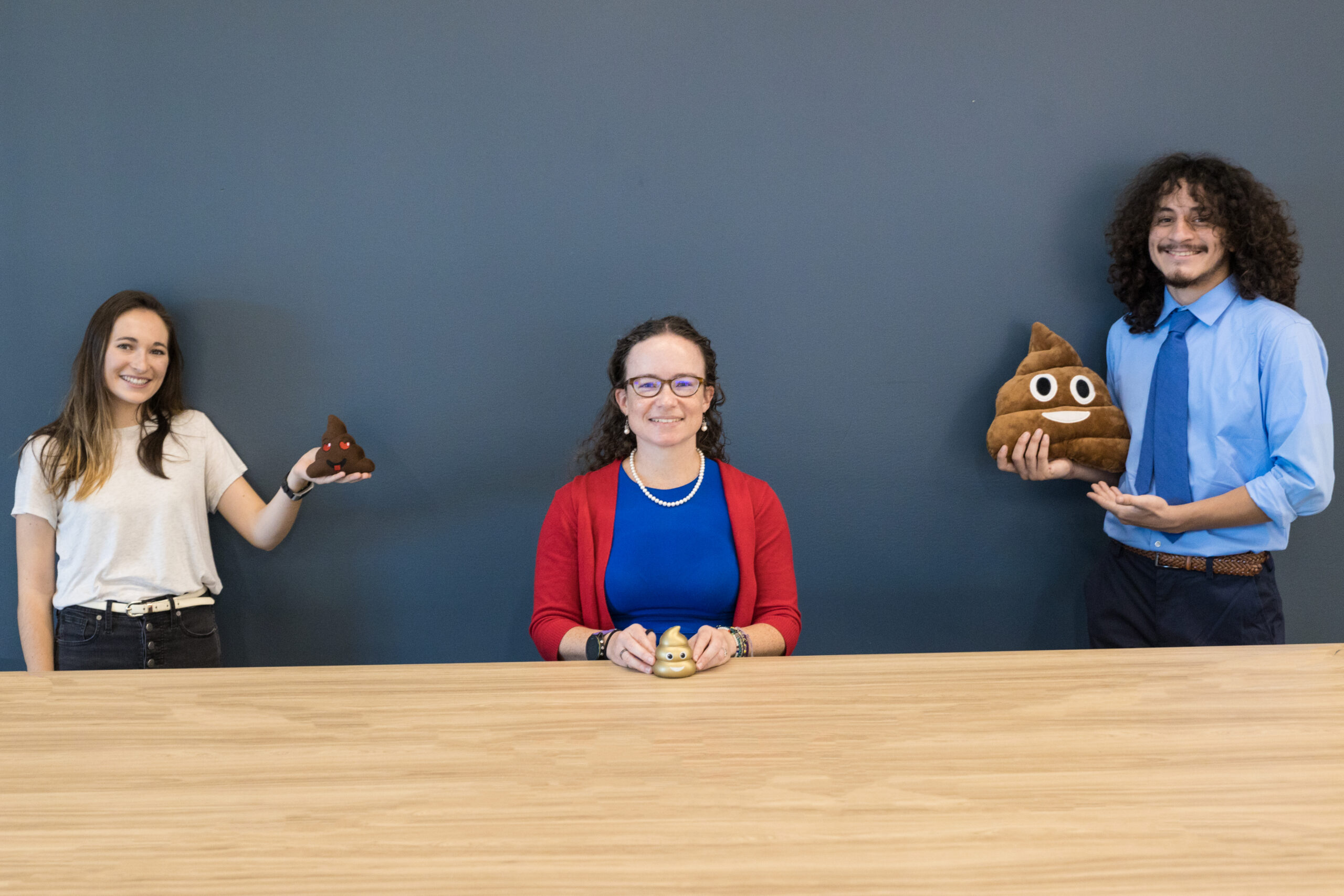 Colleen C. Naughton is an Assistant Professor in Civil and Environmental Engineering at UC Merced (USA). Her lab co-designs sustainable and culturally sensitive Food-Energy-Water Systems for and with the underserved (FEWS-US) nationally and globally through Life Cycle Analysis and Geographic Information Systems. Dr. Naughton is the Principal Investigator behind the COVIDPoops19 global wastewater monitoring dashboard and twitter account. She is a former American Association for the Advancement of Science (AAAS) Science and Technology Policy Fellow, Returned Peace Corps Volunteer from Mali, West Africa, and University of South Florida PhD. and M.S. and Purdue University B.S. in Civil Engineering alumni.
About this blog section
#BehindThePaper posts on the #FEMSmicroBlog aim to bring the science closer to different audiences and to tell more about the scientific or personal journey to come to the results.
Do you want to be a guest contributor?
The #FEMSmicroBlog welcomes external bloggers, writers and SciComm enthusiasts. Get in touch if you want to share your idea for a blog entry with us!