Microbiologists take pictures very often. Using different imaging techniques, they document experimental results and capture glimpses of the microbial world all around us. Whereas pictures of microorganisms can often and without doubt be considered artworks in themselves, when photography and microbiology meet unexpected outcomes can emerge. In this #FEMSmicroBlog entry, Deniz Tunalıer presents what the intersection of the two disciplines can bring to light, including a list of photography competitions for everyone to enter. #MicrobiologyInArt
Photography captures moments. It is not just about preserving memories – pictures can be used to inspire, fascinate, communicate, and educate. Photography is also a form of art, and – as so often when art and science intersect – when photography meets microbiology exciting things happen.
Making the invisible visible
Photomicrography, is the art and practice of photographing objects under a microscope. With the elements of light, composition, and subject, the microbiologist (artist?) chooses what to include in the frame and how to present the subject. Photomicrography can uncover the unseen beauty of the microbial world. This captured beauty is recognized by Nikon and their annual "Small World" competition (closing on April 30th).
Sometimes, it is not the minuscule world of microbes, but science itself what deserves to be more visible to the public, and here too can photography help, of course. In this case, the lens is focussed on the people doing the research (e.g. the Royal Photographic Society's Woman Science Photographer of the Year), on the images they generate (as in the Swiss National Science Foundation (SNSF) Scientific Image Competition), or on making sure that pictures are accessible to a broad audience (e.g. the Wiki Science Competition).
These different initiatives and subjects have a common goal: to magnify the fascinating ways by which science and scientific research shine a light on the beauty of life.
Microorganisms to create photographs
Microbes are not only a great subject for photography, but can also be used to create pictures. Analog photography requires the use of various reagents to develop films. Artists might introduce bacteria during the development of analog photographs, for example by swabbing them on film or by adding bacterial solutions to reagents. Bacteria interact with the film and interfere with color layers as they grow and multiply. As a result, unique works of art are created, with unpredictable texture and colours.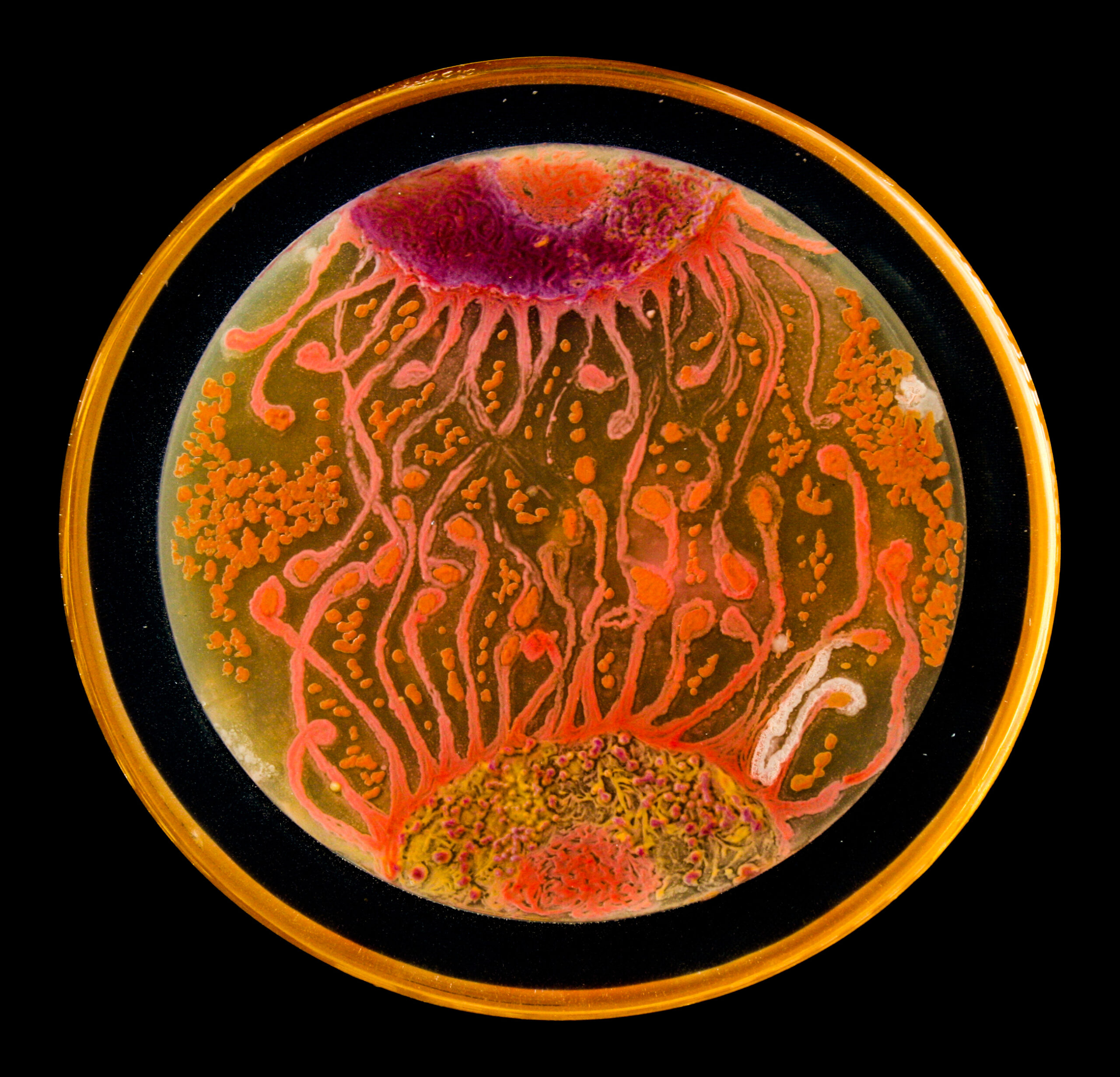 Picture can also be composed in petri dishes. Artists exploit the growth of microorganisms to obtain the images they want to create. One colony equals one pixel, more or less. Agar Art is a well known example (with an early experimenter being Alexander Fleming himself!) where agar is the canvas and microorganisms are "living colours." Instead of streaking microbes on a plate, artists might use bacteria or yeasts in bacteriographs or yeastograms. The approach is the same as in stenciling; only, the image is painted with a negative approach: the stencil filters a killing agent (like UV light), and areas without microoganisms are created, resulting in an image.
All these practices and experimentations fall within the realm of the BioArts. The artworks created are often ephemeral, either because the effects of the microorganisms are transient and unexpected, or (as in the case of yeastograms or of Agar Art) because the images disappear as the microorganisms grow.
In a broader sense, what unites artists (photographers) and scientists (microbiologists) is their need to work creatively. Microbiologists will continue benefitting from developements in photography; exploring photography as a mean to not only document and display in a rather strict scientific sense, but also to experiment and create in a more artistic approach will allow microbiologists and artists to reach a broad audience, and keep inspiring, fascinating, communicating, and educating using this medium.
Photography competitions
Are you interested in participating to a photography competition on the subject of science images? Below is a list of annual photography competition at the intersection of microbiology (or science, more in general) and photography*
*For a list of more competitions, and details like participation criteria, categories, or deadline, see the organiser website or a summary on the Xcl table on this link. Some competitions are regional or open to scientists only!
About the author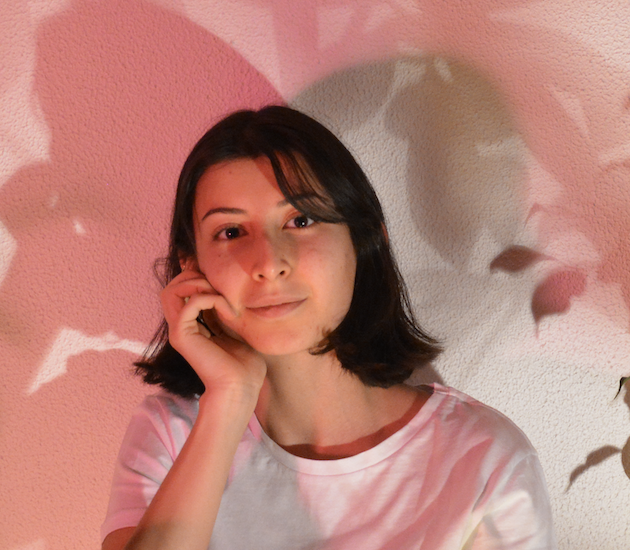 Deniz Tunalıer obtained her BSc Food Engineering degree at Middle East Technical University (Turkey). She is currently a MSc student at METU and working on determining the relation between Salmonella and host interaction.
About this blog section
The section #MicrobiologyInArt will present examples of microbiology in literature, cinema, comic books, songs, graphic art, modern/contemporary art, video(games), photography, dance, and others. A particular focus is on what could people learn from those examples, or how they can raise awareness on microbiology topics, issues, and potentials.