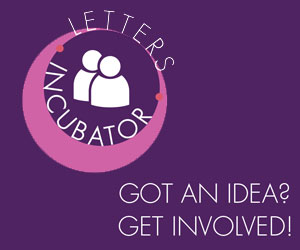 Having fostered new ideas and talent for 40 years, FEMS Microbiology Letters is delighted to build upon this long history with the development of the Letters Incubator.
The Letters Incubator offers the opportunity for key opinion leaders to collaborate with new talent from the microbiology community in developing creative publishing ideas and innovative article types on emerging topics in science.
To start proceedings, we are delighted to introduce a new Thematic Series for the Letters Incubator on Big Data Approaches for Industrial Microorganisms.
This Thematic Series will explore how innovative experimental and computational approaches can help leverage omics datasets to identify novel pathways and molecules and to engineer microbial metabolism and cellular architectures for industrial use. The guest editors for this Thematic Series are Stefano Donadio, who is part of our Board and the CEO of the biotechnology company, NAICONS, and Marnix Medema, assistant professor in bioinformatics at Wageningen University.
Read our interview with the guest editors to find out more about their science journey and why they decided to get involved with the Letters Incubator on this Thematic Series:
We hope that this Thematic Series will facilitate exchange of knowledge between academia and industry regarding state-of-the-art approaches to leverage big data for both scientific and industrial gain. We are excited to specifically seek the involvement of industrial partners, as we think their practical experience will be of great value to make progress in other areas.

Stefano Donadio and  Marnix Medema, Guest Editors
If you are interested in submitting your research to this new Thematic Series, you can find more information here.