We are delighted to introduce a new Thematic Series for the Letters Incubator on Microbial Symbioses.
This Thematic Series aims to be a comprehensive community resource of original results and reviews on microbial associations and symbioses, showcasing the current developments in symbiotic systems, host-symbiont interactions and symbiont biology.
The guest editors for this Thematic Series are Siv Andersson, who is a professor in molecular evolution at Uppsala University and who was one of the pioneers of the first genome project in Sweden, and Daniel Tamarit, a postdoctoral researcher in molecular evolution who is closely affiliated to Siv Andersson's research group at Uppsala University.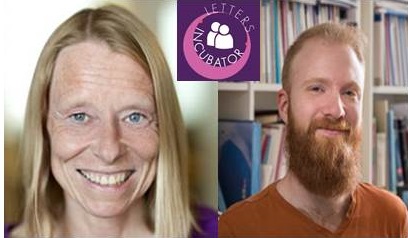 We interviewed both guest editors to find out more about their science journey and why they decided to get involved with the Letters Incubator on this Thematic Series:
I very much enjoy being exposed to a variety of novel projects and ideas. The possibility to explore new studies and contribute to their improvement and dissemination seems very promising. Moreover, I am looking forward to gaining a deeper understanding of the details of the publication process.

Daniel Tamarit, Guest Editor

The ability to be a mentor and work with a young researcher on a research theme that is at the core of my research interests… I have greatly enjoyed being one of the pioneers in genomics and bioinformatics in Sweden. Now, I want to pay back the opportunities that others have given me by supporting young researchers and helping them to learn and do great science.

Siv Andersson, Guest Editor
You can read the full interview here.
If you are interested in submitting your research to this new Microbial Symbioses Thematic Series, you can find more information here.
Save
Save