We are incredibly excited to announce that there will be three new Co-Editors-in-Chief of FEMS Microbiology Reviews. Here we introduce the first of our new Co-Editors-in-Chief: David J. Blackbourn, Professor and Head of the School of Biosciences and Medicine, Faculty of Health and Medical Sciences, University of Surrey, UK.
His group studies viruses that are responsible for causing cancer. In particular, his interests lie in how such viruses cause disease, evade the immune response and interact with the DNA damage response.
You can follow David on Twitter: @DavidBlackbourn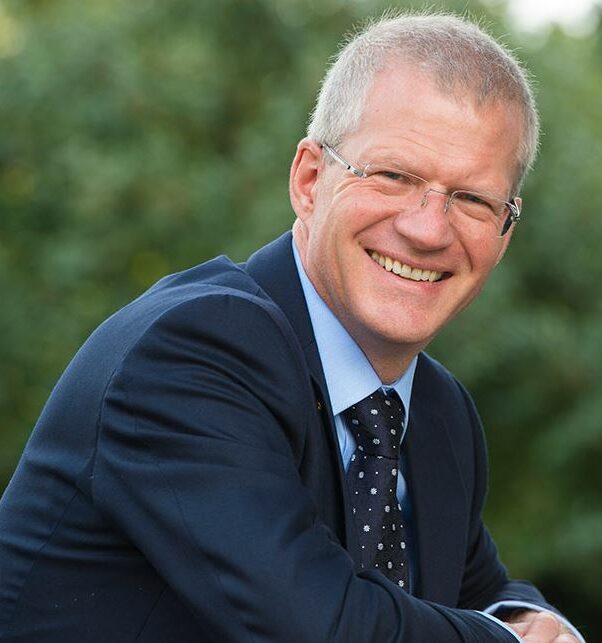 What encouraged you to pursue a career in the field of microbiology?
"I took A-level biology as one of my subjects at school and really enjoyed it. To learn a little more I wanted to gain some lab experience, but the nearest university was over 100 miles away. So instead, I managed to secure a volunteering opportunity on Saturday mornings in a local diagnostic microbiology lab. I'm sorry to say that was as long ago as 1981!
Still, this experience piqued my interest in microbiology, though still unsure of my commitment I took a joint honours undergraduate degree in Zoology and Microbiology at the University of Leeds.
During a genetics lecture in my final year at Leeds I was captivated by the molecular genetics of gene regulation and so pursued a PhD on this topic in Bacillus subtilis and E. coli with Prof Colin Harwood at the University of Newcastle upon Tyne.
I became a virologist purely by chance: I wanted to post-doc in the US and was offered a position with the late Professor Roy H. Doi at UC Davis. By the time I arrived in California in 1990, the project had changed to a simian immunodeficiency virus (SIV) project with other investigators at UC Davis, initially for 1 year. Since it was such a lovely part of the world to be I decided to stay for that year, which evolved into almost 9 years since my contract was extended and after 2 and a half years I moved to the lab of Professor Jay A. Levy to work on HIV in San Francisco (1993-1999)."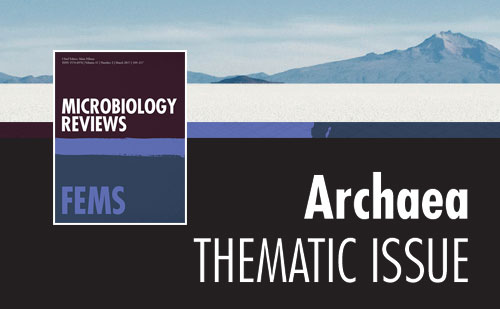 What inspired you to get involved with FEMS Microbiology Reviews?
"Its quality. I remember reading it as far back as my PhD student days and being impressed with it then. I hope that with my two Co-Editors-in-Chiefs, Karin Sauer and Bart Thomma, I can maintain that level of quality that Alain Filloux has so firmly established!"
How do you see this the journal developing in the future?
"I'd like to see more virology articles and for the time being we three co-EiCs have agreed we will not make major changes."
How would you describe FEMS Microbiology Reviews in three words?
"Quality. Influential. Prestigious."
Do you think there are misconceptions regarding FEMS Microbiology Reviews – if so, what?
"No."
What advice would you give to today's early career researchers?
"Network. Find a senior colleague you look up to and ask them to mentor you to broaden your network and share their advice on how to make the most of your career. By mentoring, I mean meeting them or speaking to them every 2-3 months for help and guidance."
What is your favourite microbe, and why?
"It's got to be a virus and that one would be HIV because that is what I went to work on with Jay (Levy) and that experience really shaped my career."
Scope of the journal
As always, FEMS Microbiology Reviews publishes reviews dealing with all aspects of microbiology that have not been surveyed recently. Reviews should be devoted to topics of current interest and provide comprehensive, critical and authoritative coverage. They should provide new perspectives and critical, detailed discussions of significant trends in the areas being reviewed and may contain elements of a speculative and selective nature. All reviews should address both specialists and the general reader. Whenever possible, reviews should be put into the framework of general microbiology and biology.
Please read the Author Guidelines if you wish to make a submission to the journal.