Bulgarian Academy of Sciences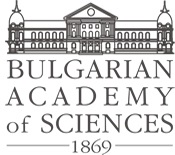 The Bulgarian Academy of Sciences was founded in 1869. It strives to publish and circulate various scientific works and publications to disseminate current knowledge of science. Only the microbiologists from this wider academy are listed below.
members
Galabov, Simeonov
Ivanov, Georgiev
Kuzmanova, Naydenova
Pashev, Georgiev
Russev, Hristov
Featured Issue
FEMS Microbes is excited to present its latest thematic issue, focusing on bacterial-viral co-infections. Host and microbial factors are critically important for influencing the severity and outcome of infection. Interactions between microbes is an understudied yet important aspect to this process.
read more