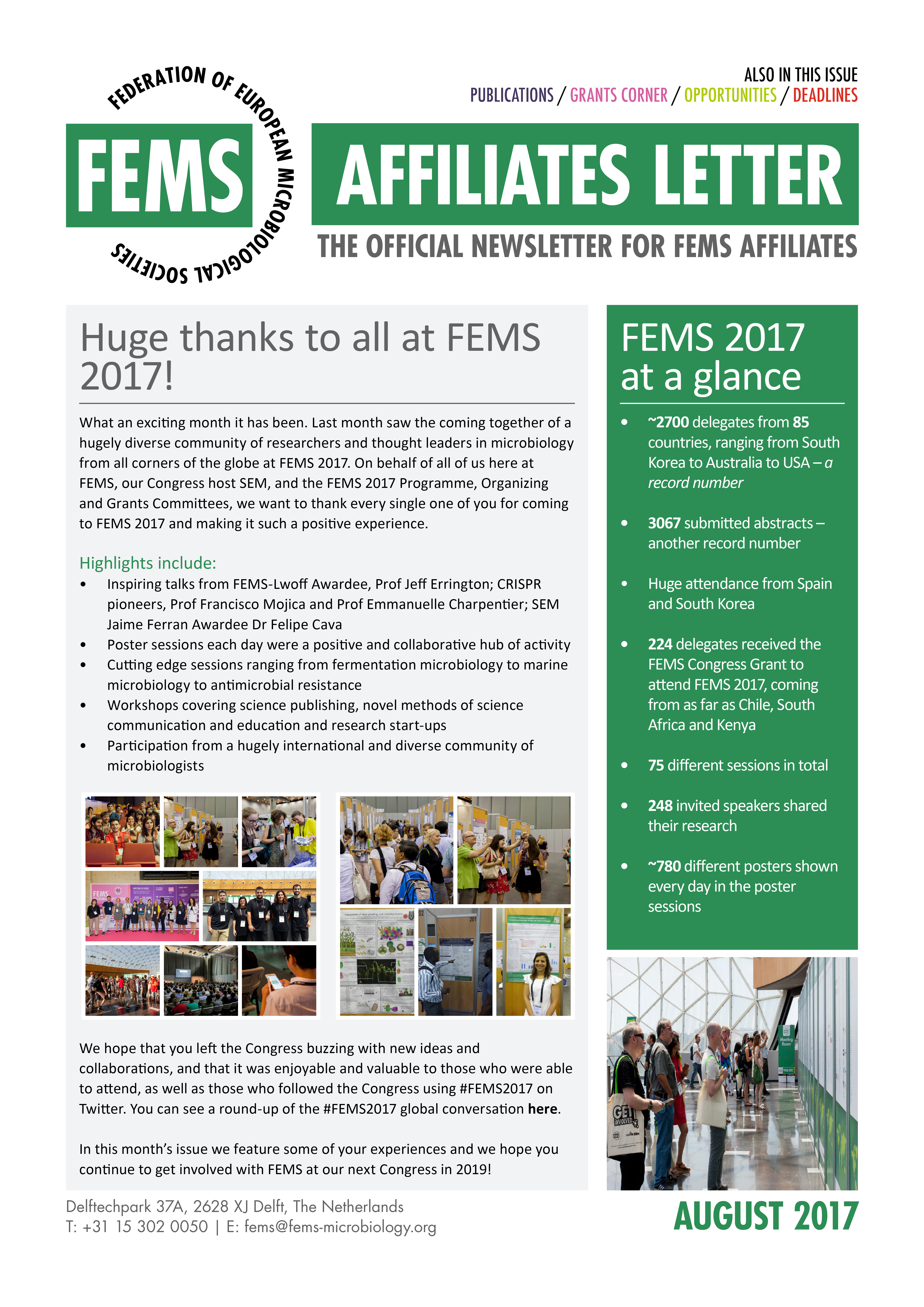 We have made a special issue of our regular member newsletter with a round-up of FEMS 2017 for the benefit of both those who were able and not able to attend. This is now freely available for all to read this month.
Now is a great time to reflect on FEMS 2017 and what it meant to be involved in such a diverse global gathering of microbiologists and cutting-edge microbiology research.
In this special edition of the newsletter, you can read highlights from FEMS 2017, the experiences from the FEMS 2017 community, see what other activities we have in the pipeline, highlights of some of the new articles across all five FEMS journals, as well as a summary of some of the interesting opportunities on our Opportunities Board.
If you want to be the first to know about our grants and funding, volunteer opportunities, latest microbiology research developments, and news and events in the future, sign up here to receive our free monthly newsletter sent straight to your inbox. It's as easy as that.
We hope you enjoy reading this special issue newsletter and we hope you continue to get involved with FEMS.