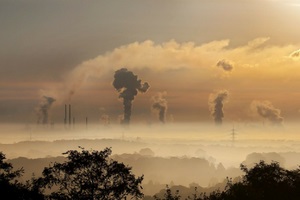 Human activities have played a key role in the accumulation of carbon dioxide (CO2) in the atmosphere, and it is widely recognized that this gas is contributing to the greenhouse effect. However, can we change the paradigm and transform CO2 into a global environmental  solution? From a foe into a friend?
To showcase the current developments in microbial carbon dioxide fixation in biotechnology from key leaders and researchers in this emerging field, we are delighted to announce a new Thematic Issue from FEMS Microbiology Letters.
This Thematic Issue is guest edited by Paola Branduardi and Michael Sauer, both active researchers in the field of industrial microbiology and biotechnology.
The exploitation of petroleum as energy and material source opened unprecedented possibilities for the development of our human societies, but only now we realize that the use of fossil resources comes at devastatingly high environmental costs… Industrial microbiology has the potential to use carbon dioxide directly as carbon source, thereby converting a foe into a friend. This thematic issue of FEMS Microbiology Letters sheds some light on recent developments for the understanding of microbial pathways for carbon dioxide fixation and on strategies for their industrial exploitation.

Paola Branduardi and Michael Sauer, Guest Editors, FEMS Microbiology Letters
We hope that you find this collection of articles an inspiring read for the future of biotechnology in tackling a growing global environmental challenge.