Add your hero to the gallery!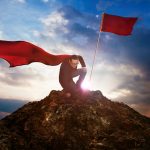 Who opened your eyes to the hidden microbial world? Who inspired you to become a microbiologist?
My microbiology hero is Prof.Victoria Akpata of University of Lagos, Lagos. She teaches microbiology so well that you will always want to learn more. She is always ready to correct you with love where you did not get it right. She is very proud of her students and never tired of encouraging them. Most of her students have made it in Microbiology. She is a Professor of many Professors that used to be her students.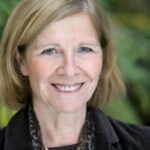 The persons who had the most positive influence on my career are first Jean Montreuil, who accepted me in his lab as a chemist and helped me to reorient my master towards biochemistry; then Georges Cohen, who accepted me in the Pasteur Institute and left me totally free to do what I wanted, i.e. protein sequencing; then Moshe Yaniv, who one day came back from Boston with the handout from the Maxam and Gilbert lab before publication of the paper describing how to sequence DNA – and proposed that I should come to his lab for a post doctorate and start cloning the gene corresponding to the protein I was studying and to sequence it; Brigitte Gicquel, who was interested in collaborating with me to sequence the crp gene – the beginning of a wonderful collaboration; John Beckwith and Richard Ebright, with whom we investigated the DNA binding site of CAP; Julian Davies, who accepted Brigitte and myself into his lab in 1986 to start investigating infectious diseases; and finally Marianne Grunberg-Manago, who has supported me much more than I was aware of…and probably played a key role in my election to the French Academy. She was the one who asked me to take over the course that she had been organising for decades in Spetses and which I am still running now."
Mohd Zulfikli Salleh's hero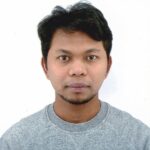 Avicenna, father of early modern medicine and Alexander Fleming, on his discovery of penicillin. Even though Avicenna is not regarded as one of the prominent microbiologist by modern science, he is, without any doubts one of the most famous Persian polymaths who contribute greatly in many aspects of science and particularly in medicine. He is one of the earliest scientist who describe the existence of microorganisms and their relation with human. Discovering penicillin in 1928, Alexander Fleming has shown the world how a small molecule can save humanity. Since then, many more antibiotics being discovered to treat bacterial infections."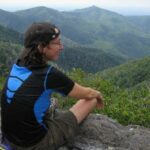 We are lucky that there are so many in our field who are graced with grit, wit and perspective. Sabine Heinhorst and Gordon Cannon, who worked on their research as a team, are particularly heroic, in my opinion. They have done amazingly elegant, tricky work to characterise carboxysomes (microcompartments present in many autotrophic bacteria). This work has some amazing repercussions for our understanding of carbon fixation, and bacterial cell architecture e.g. (Dou et al.2008; Heinhorst et al.2006; Menon et al.2008). I was able to observe their mentorship of a series of graduate students and post-doctoral fellows and was struck by how they hit the perfect balance between highest, exacting standards and compassion.
However defective are the smallest parasitic bacteria we know today, however complex and large are the giant viruses we keep discovering, the conceptual wall build by Lwoff, 60 years ago, is still solidly standing between viruses and cells.— J.M. Claverie, FEMS 2019 Programme Committee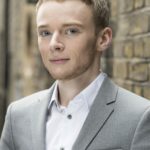 The 'unsung microbiology hero' I would like to nominate is Lola Esland. She is a friend of mine getting her PhD at Imperial College London, trying to repurpose bacterial secretion systems to inject proteins into plants. Which is exciting, but not why she is my microbiology hero. That is because of her fortitude in dealing with the difficulties of being a very early career researcher, and her dedication to being an ever more ethical participant within society. Being a great scientist requires being a great person.—David Walker, FEMS intern via Imperial College, UK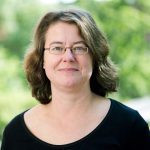 My scientific heroes of today, sung and unsung, are the authors and editors of protocol collections; researchers who develop and broadly distribute well working genetic tools and approaches as well as all other individuals that develop widely applicable methodologies and approaches. I remember consulting those knowledge resources myself on a regular basis during my post-doctoral work. These persons usually spend a lot of intellectual capacity to optimize procedures etc, but often stay in the background. At the same time, however, they provide the basis for the successful performance of numerous research projects enabling novel discoveries for young as well as established researchers. Immediately to my mind comes 'Molecular cloning: A laboratory manual' edited by Tom Maniatis, Ed F. Fritsch and Joe Sambrook, and 'Current Protocols in Molecular Biology' by Fred Ausubel. Without the accuracy in the description and the extended trouble shooting sections, which aided to trust these experimental approaches and widely distributed the knowledge, microbiology and life science in general would not be as prosperous and successful as it is today.— Ute Römling, FEMS 2019 Programme Committee
Gabriella Campadelli-Fiume's heroes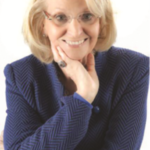 Two scientists made a major impact on my scientific life. The first was my husband, Luigi Fiume. By virtue of his own example, he taught me intellectual honesty and integrity, to be a dedicated scientist, to distinguish between ambition and vanity, not to be flattered by the glitter of science. Yet, I did not acquire self-awareness. The second was Bernard Roizman, considered to be the father of herpesvirology. I met him when I was in my mid 30's, after my second daughter was born. Remarkably, he did not care much that I worked in an obscure laboratory in a scientifically non-prominent country, or that I had not had solid training except self-teaching. He was confident that I could become a good scientist, prompted me to take a genetic approach to HSV and invited me to his lab, a place reputed to be the Hallowed Halls of Herpesvirology. I built my self-awareness slowly, thanks to his trust in me. I am grateful to both.
At the twilight of my career, Alfredo Nicosia and the late Riccardo Cortese – two extraordinary researchers – made a significant impact on me. They decided to take the retargeted oHSVs I designed to the translational phase, and asked me to join them. In a way, I was too old to fully rewire myself and to proficiently take profit of such an amazing opportunity. Yet, they managed to introduce me to the translational medical science. I am deeply grateful."—Gabriella Campadelli-Fiume, Head of the molecular virology laboratory in the Department of Experimental Medicine, University of Bologna, co-founder of EAM
Hilary Lappin-Scott's heroes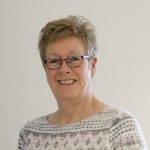 My Microbiology heroes include Bill Costerton, Claude E ZoBell and Rita Colwell. I admire each of these because they broadened away from a narrow research field to address very broad, interdisciplinary research questions in microbial ecology, all consequently having a global impact. The legacies of my three microbiology heroes are still highly relevant in today's world too. Claude ZoBell won my admiration by 'spawning' not one but multiple new research fields, Rita Colwell by cleverly aligning many different research fields to reach new understandings of health and disease in ecosystems. Her legacy includes the 'next steps' of now using mathematical modelling in current management strategies for diseases.—Hilary Lappin-Scott, FEMS Vice President

The person who had the most positive influence on my career was J. W. (Bill) Costerton. He was my advisor during my Research Fellowship at Calgary University and I was part of a very large, interdisciplinary team of researchers in his lab. Bill ensured that I had many opportunities to develop both my research and research leadership skills and I am grateful for his support.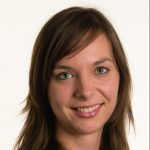 I have met many extraordinary scientists – although young microbiologists, the students working with me in the lab have been the main source of inspiration. Helping them out to discover the wonderful world of bacteria and learning how powerful these tiny creatures can be has been truly rewarding."—Teja Sirec, FEMS volunteer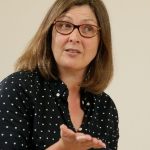 There are so many microbiologists out there who are carrying out fantastic science! However, I would distil my answer down to two people. The first of those is Peter Mitchell. The chemiosmotic hypothesis for ATP generation during oxidative phosphorylation is just beautiful—so simple, so elegant. I remember as a PhD student I attended a small bioenergetics conference at the Royal Society in London and Mitchell was there, it was not long before he died. Of course, I was far too starstruck to speak to him! My second is a heroine and someone who continues to have a positive influence on my career. As a PhD student, I undertook a short period in a lab in Oxford where I was supervised by an amazing postdoc called Liz Sockett. Shortly afterwards Liz was awarded a microbiology lectureship at Nottingham University—she was the first female scientist I knew who made the transition to independence. I think Liz recognised my total lack of self-confidence and whenever I saw her she would tell me that I was good enough to run my own group and I should be applying for things. Without Liz's support I'm not sure I would ever have had the courage to 'go for it'. Now I do my best to try and instil that self-confidence in others because I know how much of a difference it made to me.—Tracy Palmer, Professor of Molecular Microbiology, University of Dundee, EAM member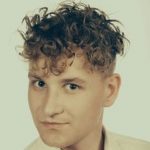 Pointing a single person would be definitely very difficult. Every person who contributed in developing a technique today known as CRISPR-Cas9 at its early stages showed a remarkable faith in basic research and proved its tremendous significance for almost all game-changing discoveries."—Thomasz Benedyk, FEMS Volunteer