We are proud to announce the publication of the latest Thematic Issue of papers from FEMS Microbiology Reviews on Lactic Acid Bacteria. It contains 11 review articles and an editorial written for the thirteenth International Symposium on Lactic Acid Bacteria (LAB13), a conference held every 3 years in The Netherlands, although this edition has been postponed to next year.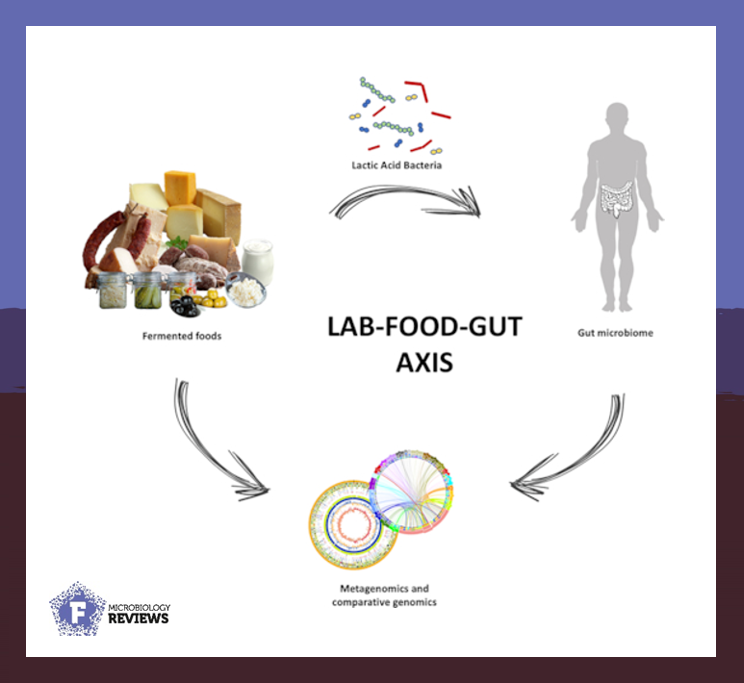 Lactic Acid Bacteria (Lactobacillales) are an order of diverse bacteria that play a vital role in food production and fermentation, probiotic products, and could even help with the administration of vaccines. From gut health to applications of CRISPR-Cas systems, this Thematic Issue of FEMS Microbiology Reviews presents a series of papers showcasing the cutting-edge research that is being conducted in this important and developing field.
We hope that this Thematic Issue will be of interest to many researchers inside and outside of the LAB field, and that it will inspire many to attend the thirteenth International Symposium on Lactic Acid bacteria in 2021.
–
We use income from the FEMS Journals to fund grants, awards, and projects, and to support our knowledge sharing events and initiatives. Consider publishing your research with our journals to help the global microbiology community.