We are very excited to have published a new thematic issue of FEMS Yeast Research, Yeast Aging and Cell Death, edited by Sergio Giannattasio and Cristina Mazzon. This issue delves deep into the latest research on cell aging and death using Yeasts as model organisms.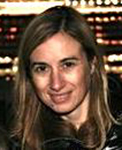 Research on ageing is one of the top medical priorities in developed societies and yeast represents an attractive model system for studying more complex phenomena that occur in higher eukaryotic cells, including cell division, ageing and apoptosis. While such research in a clinical setting is confronted with –and limited by – ethical issues, and since studying ageing, longevity and regulated cell death in metazoan models is time consuming and costly, yeast cells offer an attractive eukaryotic model.
This special issue covers a variety of topics, including:
RNA stability
Mitochondrial function and physiology
Metabolic regulation of cell death
Autophagy/Mitophagy Proteostasis and proteotoxicity
Cellular ageing
Antifungal activity and drug discovery
Yeast models of human diseases
Yeast-based drug design
Systems-based model of cell death and ageing processes
If using yeast cells to investigate the process of aging and cell death interests you, then check out the new thematic issue. You can also read all the previous thematic issues of FEMS Yeast Research here.