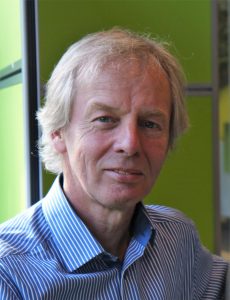 We are delighted to announce the winner of this year's FEMS-Lwoff Award as Prof. Jeff Errington, the Director of the Centre for Bacterial Cell Biology at Newcastle University.
The FEMS-Lwoff Award is awarded biennially alongside our Congress to recognize the achievements of outstanding individuals or groups contributing to the field of microbiology in Europe.
You can join Prof. Jeff Errington at the Congress this July as he gives his plenary talk, "Cell wall deficient (L-form) bacteria: from chronic infections to the origins of life" at the closing ceremony on 13 July 2017 at 12.30pm.
Find out more about Prof. Jeff Errington's plenary talk using our interactive scientific programme.