FEMS Journals iPoster Prize: María Belén Atiencia
We send our congratulations to María Belén Atiencia (@Bel_atiencia), who won one of the iPoster Prizes at the World Microbe Forum, sponsored by the FEMS Journals.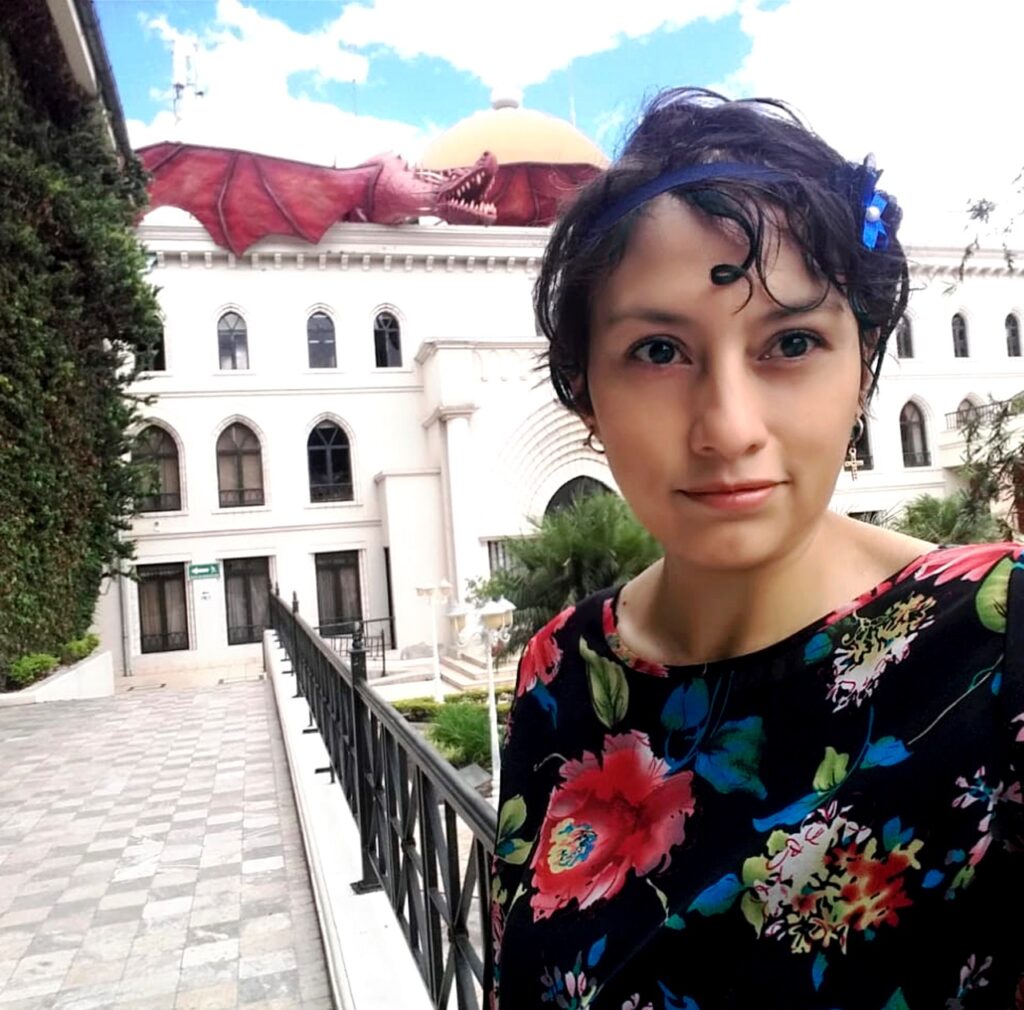 The World Microbe Forum took place between 20th and 24th of June 2021 as a virtual conference in collaboration with the American Society of Microbiology and several other partner societies. Her winning poster was titled "Prevalence of biofilms in Candida spp. bloodstream infections: a metaanalysis".
Read our interview with María Belén about her research below:
What is your current position, and what was your scientific journey to get there?
I am pursuing my master's degree in Microbiology in Ecuador at the Microbiology Institute of the College of Biological and Environmental Sciences (COCIBA) in The San Francisco de Quito University (USFQ). My research aims to understand how biofilms developed by Candida albicans and other species (such as Candida tropicalis) may impact the effectiveness of treatment in patients due to the augmentation of mortality rates in hospitals during the last decades.

My scientific journey started when I got my Medical Degree (M.D.) from Ecuador Central University (Ecuador) and initiated my medical residence. During the next five years, I worked in Paediatric Care and Neonatal units in my country, allowing me to see the importance and the impact of biofilms among hospitalized patients. Therefore, I am very happy to be part of the present Biofilm research group at Microbiology Institute (USFQ) in Ecuador."
Could you describe the research your poster covered?
The present study was developed by my colleagues and me during 2020, in which we try to understand the correlation between biofilm formation, mortality, and drug resistance among hospitalized patients. This study covered the impact that Candida biofilms can have among patients with bloodstream infections worldwide, leading to an increase in mortality, antifungal resistance, and failure of the standard treatment. Therefore, our research allowed us to understand a little more about this problem in the Ecuadorian medical context.

We performed a Metanalysis of all papers published until June 2020 about Candida biofilms in bloodstream infections through three different databases. We found a huge variability of results among reports of different countries. When looking at our data set, we realized that the entire American continent possessed fewer publications than Europe regarding Candida species biofilms. So, this observation encourages us to research this public health issue.

We hope that our research can alert the scientific community about this public health issue, motivating other colleagues to follow this important topic."
What do you hope to focus your research on in the future?
In the future, I hope to stay in the field of medical mycology, studying the relationship between the immune system and mycological infections. Also, I aim to understand a little more about microbiological dynamics among the commensal microbiota and fungal infections."
–
We use income from the FEMS Journals to fund grants, awards, and projects, and to support our knowledge sharing events and initiatives. Consider publishing your research with our journals to help the global microbiology community.
Featured Issue
This Thematic Issue from FEMS Yeast Research comprises papers published in the past year by attendees at the ICY15/ICYGMB30 conference. These comprise original articles, reviews and perspective pieces. At the time of the conference ~15 articles have already been published with more in-train. The call for papers has been extended to 30th September for submission of original research papers by an attendee at the conference (presenting or corresponding author). As the yeast community journal, it is appropriate that FEMS Yeast Research is publishing this special issue to mark the first joint congress between these two large (and overlapping) yeast communities.
read more