FEMS Yeast Research Poster Prize: Kiyan Shabestary
We send our congratulations to Kiyan Shabestary, who won the Best Poster Prize at FEMS2023. This award is sponsored by our journal FEMS Yeast Research.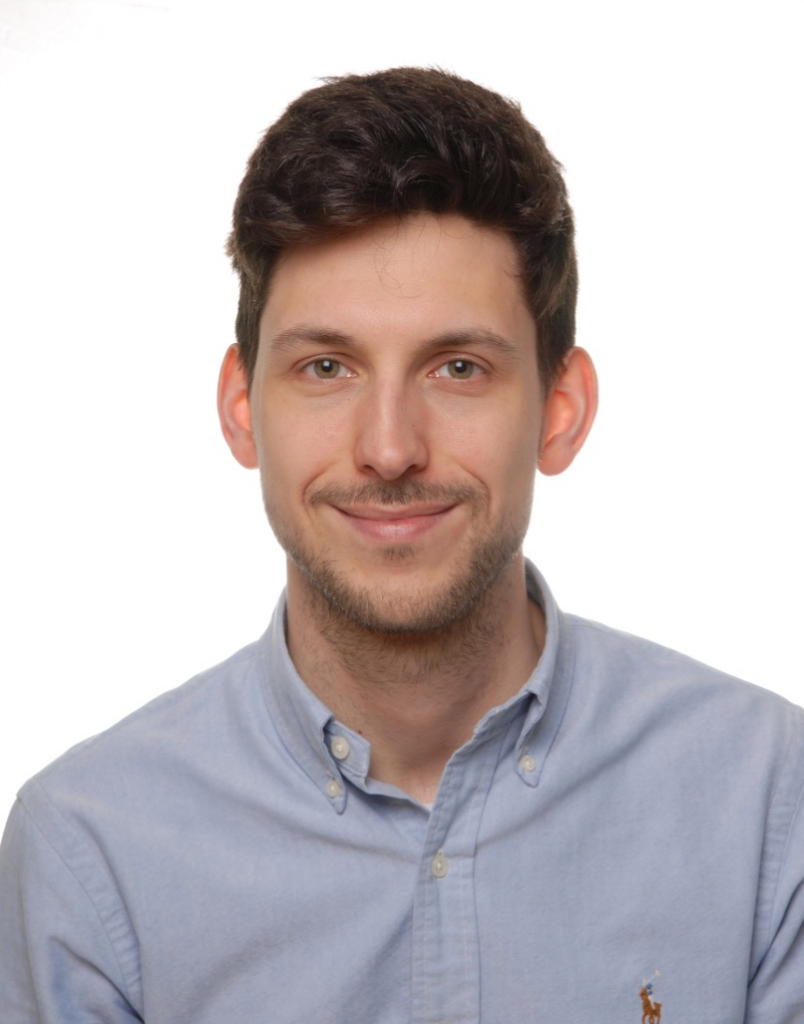 FEMS2023: the 10th Congress of European Microbiologists took place on 9-13 July 2023 in Hamburg, Germany. We had over 1800 participants from over 70 countries join us to share all the latest developments across the broad scope of microbiology.
Read our interview with Kiyan about his research below:
What is your current position, and what was your scientific journey to get there?
I am currently an EMBO Postdoctoral Fellow at Imperial College London where I am aiming to understand why isogenic populations of yeast (S. cerevisiae) display phenotypic heterogeneity. More generally, my interest in this project is to understand how microorganisms such as yeast are subject to "hidden constraints" or tradeoffs that force them to regulate their metabolism the way they do. Studying this regulation is also quite informative about the way they live their life in nature, it turns out. Prior to my current position, I was lucky to move a bit across Europe. When I finished my bachelor in Life Sciences at EPFL (Switzerland), I was generally interested in sustainability so I moved to the Royal Institute of Technology in Stockholm (Sweden) for a master in Environmental Biotechnology to learn more about how microbes can be used to make more sustainable industrial processes. I continued there for a PhD where I worked on Metabolic Engineering and Systems Biology of cyanobacteria, a very different class of organisms when compared to yeast!
What did you enjoy most at FEMS2023?
I really enjoyed the variety of the talks I could attend, and I learned a lot on many related fields. Microbiology research is so broad that, as a researcher, we tend to work on one or two organisms/topics during most of our career. However, many observations made or techniques used in other systems can be helpful for our own research too. It is therefore important to be aware of the progress made elsewhere and a conference like FEMS is the perfect place to connect with other researchers and develop new ideas and synergies between the different research projects.

Could you describe the research your poster covered?
When we think about a population of single-cell organisms in constant laboratory conditions, we typically think of a homogeneous population where all cells behave similarly. My research shows that under specific conditions such as when nutrients are limited, populations of yeast (wild-type and laboratory strains) undergo phenotypic differentiation, with the emergence of subpopulations with very distinct roles. We found that this differentiation can be explained by a general metabolic trade-off between growth and survival, where each subpopulation is specialized in either phenotype. We also found that presence of specific amino acids could either promote or repress this differentiation hinting at a possible broader ecological role for amino acids in shaping population dynamics. For me, the fact that this behaviour is conserved even in laboratory strains shows how critical this must be in nature.
What do you hope to focus your research on in the future?
There are still many unknowns in understanding cellular metabolism even in a model organism such as S. cerevisiae. I hope my future research leads me to learn more about microbial metabolic regulation, ultimately aiming to get a holistic picture of its functioning. This will be critical not only to understand how biological systems work but also how they can be further engineered for a wide range of applications.
–
We use income from the FEMS Journals to fund grants, awards, and projects, and to support our knowledge sharing events and initiatives. Consider publishing your research with our journals to help the global microbiology community.
Featured Issue
FEMS Microbes is excited to present its latest thematic issue, focusing on bacterial-viral co-infections. Host and microbial factors are critically important for influencing the severity and outcome of infection. Interactions between microbes is an understudied yet important aspect to this process.
read more