microLife Poster Prize: Johannes Kullmann
We congratulate Johannes Kullmann, who won the Best Poster Prize at Microbes and RNA 2023, an award sponsored by our journal microLife.
Microbes and RNA 2023 was held in Florida on 5-8 September 2023. Johannes's winning poster, which was co-authored by Thomas Prossliner, was titled "Identification and characterization of novel RNA-binding proteins in Salmonella Typhimurium".
Read our interview with Johannes and Thomas about their research below: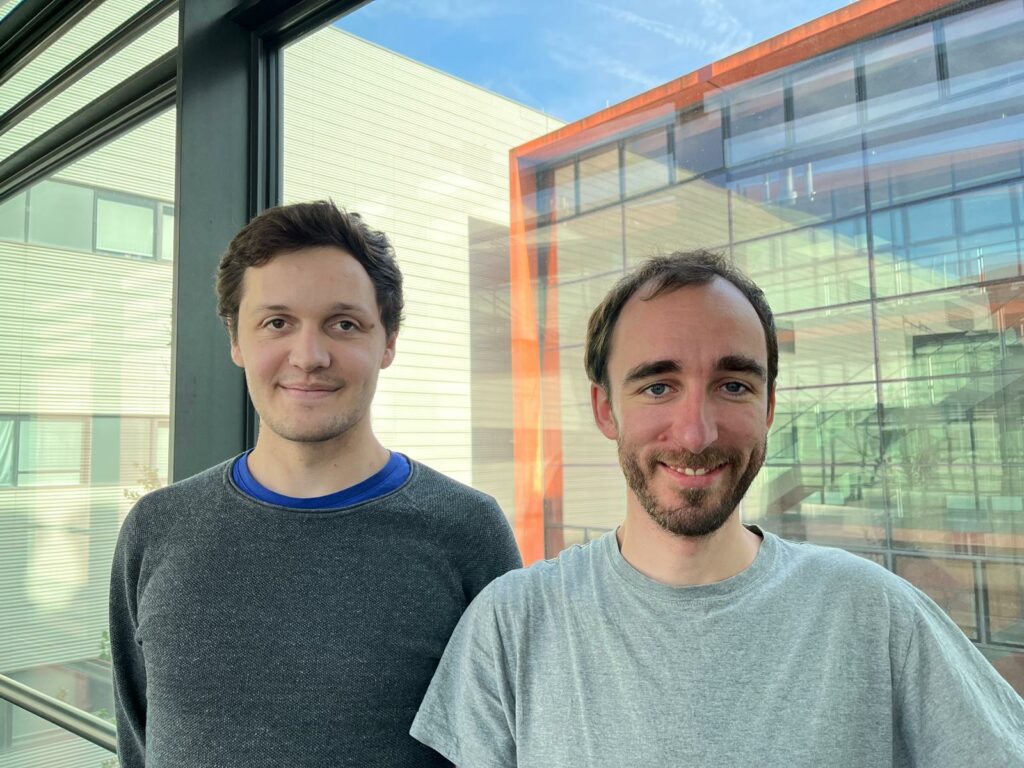 What is your current position, and what was your scientific journey to get there?
During my bachelor's degree in biology at the University of Würzburg I investigated small regulatory RNAs in Neisseria gonorrhoeae and their potential role during infection of various cell lines. For my master's degree I joined the Sharma group, at the University of Würzburg, to investigate RNA-binding proteins in Salmonella and Campylobacter. I really enjoyed working here, so I decided to keep working on this project for my PhD, which I started this year." – Johannes
I obtained a bachelor's degree in molecular biology at the Technical University of Graz, Austria, and went on to do a master's and PhD program at Copenhagen University, Denmark, where my research focused on bacterial ribosome biology. After a follow-up postdoc stay, I recently moved to Germany to join the Sharma group at the University of Würzburg." – Thomas
Could you describe the research your poster covered?
At the Microbes and RNA 2023 conference we presented our ongoing study of RNA-binding proteins in pathogenic bacteria, including Salmonella Typhimurium and Campylobacter jejuni. Our lab previously developed a novel method termed CoCAP to identify RNA-binding proteins on a genome wide scale. Employing this method our lab uncovered an extensive landscape of potential novel RNA-binding proteins, many of which lack known RNA-binding domains and which we term unconventional RNA-binding proteins. In contrast to well-characterized globally acting RNA chaperones, such as Hfq and ProQ, the role of these unconventional RNA-binding proteins remains largely enigmatic in bacteria. Despite the largely unexplored functional consequences of interaction with RNA by these unconventional RBPs, many of these proteins are frequently identified in various complementary RBP-capture methods. To investigate the RNA-interactome of more than 10 unconventional RBP-candidates in Salmonella, we performed RIP-seq and UV-crosslinking analyses. Here, preliminary results indicate unique protein-RNA interactions that could have various physiological functions."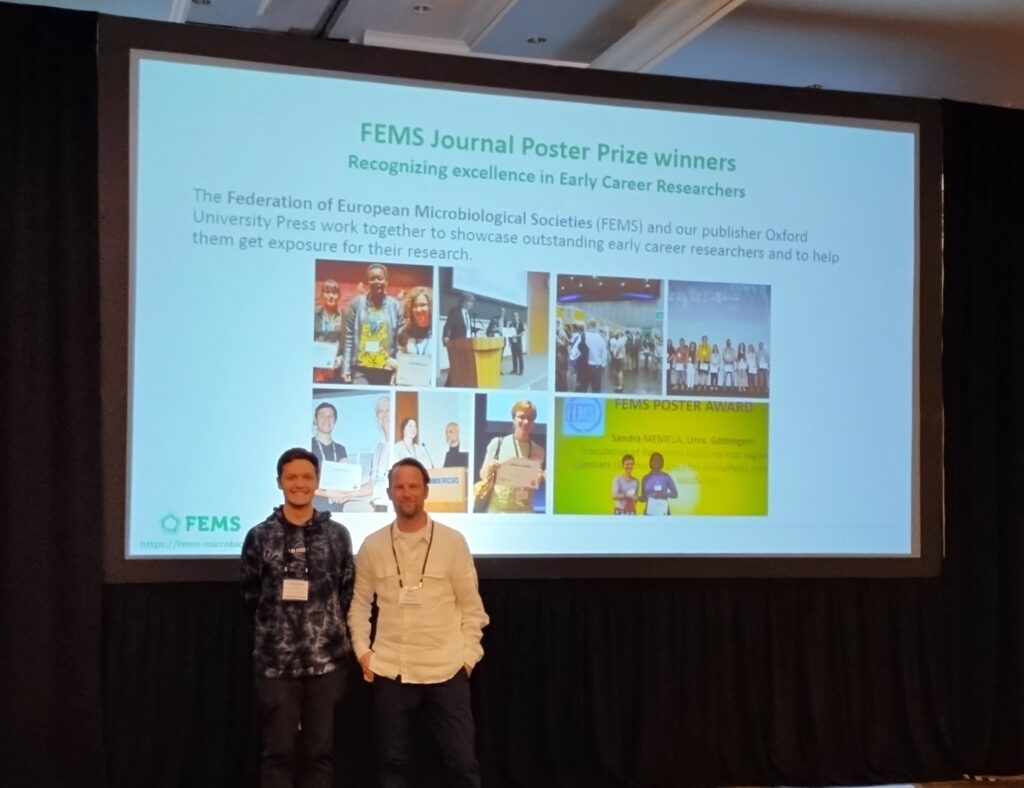 What do you hope to focus your research on in the future?
Using CoCAP and RIP-seq, we have been investigating various RNA-protein interactions on a global scale and identified diverse candidates for novel RBPs. Now we aim to validate individual RNA-protein interactions and to uncover their unique physiological roles. Especially unconventional RNA-binding protein candidates, with already defined cellular functions that are so far completely unrelated to RNA are of great interest to us. It is thrilling to speculate on potential molecular consequences of such interactions – is the RNA regulating the protein or vice versa? Another aim is to further develop the CoCAP method and to analyse how the landscape of RBPs is remodelled upon various stresses and during infection. Taking all this information together we aim to characterize and expand the catalogue of RBPs in bacteria."
–
We use income from the FEMS Journals to fund grants, awards, and projects, and to support our knowledge sharing events and initiatives. Consider publishing your research with our journals to help the global microbiology community.
Featured Issue
FEMS Microbes is excited to present its latest thematic issue, focusing on bacterial-viral co-infections. Host and microbial factors are critically important for influencing the severity and outcome of infection. Interactions between microbes is an understudied yet important aspect to this process.
read more