Science Communication Award
We recognize Europe-based microbiologists at any stage of their career that apply science communications and public relations to contribute significantly to the public discourse about science and evidence.
Frequency: biennially
The Prize consists of:
FEMS will promote the communication activity (e.g. webinar or campaign) to its community in an appropriate way, e.g. via FEMS channels
A plaque
€ 1,000 prize money towards campaigning
Timeline:
The deadline for nomination is 1 May in uneven years.
Following selection by the FEMS Awards Board and approval by the FEMS Directors, FEMS will contact all applicants before 1 June in the year of the application.
Who is eligible?
persons or groups active in any field of microbiology and science communication related to microbiology
persons or group promoting public understanding of microbiology topics by Europe-based microbiologists at any stage of their career
member of a FEMS Member Society
The Award will be announced at the upcoming FEMS Congress.
Previous  Science Communication Awardees
2021 – Cláudia Godinho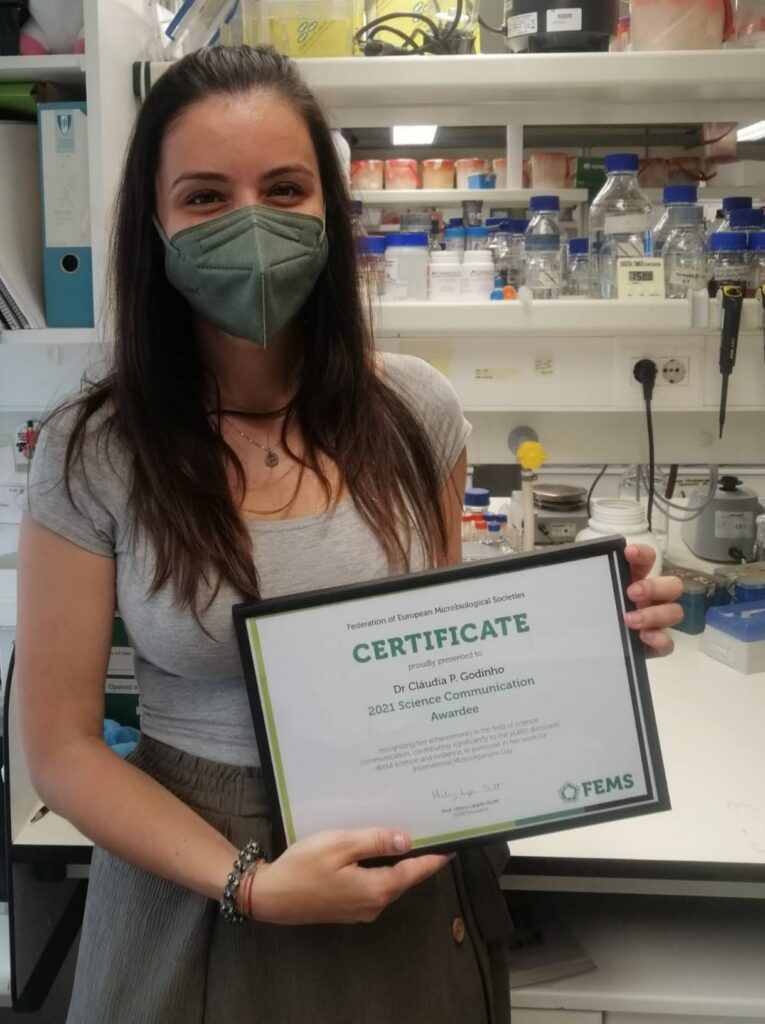 Institute for Bioengineering and Biosciences, Instituto Superior Técnico, University of Lisbon
Claudia has demonstrated a passion for science communication, contributing to International Microorganism Day since its beginning and her enthusiasm for getting the public excited about microbiology were recognized by the Awards Committee. Her aim is now to expand International Microorganism Day to a younger audience.
Featured Issue
This Thematic Issue from FEMS Yeast Research comprises papers published in the past year by attendees at the ICY15/ICYGMB30 conference. These comprise original articles, reviews and perspective pieces. At the time of the conference ~15 articles have already been published with more in-train. The call for papers has been extended to 30th September for submission of original research papers by an attendee at the conference (presenting or corresponding author). As the yeast community journal, it is appropriate that FEMS Yeast Research is publishing this special issue to mark the first joint congress between these two large (and overlapping) yeast communities.
read more