As the biggest microbiology event in Europe, FEMS2023 will showcase the latest developments from 9 – 13 July in Hamburg, Germany. During the 10th Congress of European Microbiologists, FEMS2023, you can learn from top-level scientists about 10 main topics from the microbiology field and connect with thousands of scientists. Sarah Wettstadt gives you an overview of Hamburg's attractions, highlights, bars and restaurants where you can continue discussing microbiology or take a break from it all and immerse yourself in Hamburg's culture. #MicrobiologyEvents


Taking place in Germany's "Hamburg meine Perle" ("Hamburg my pearl"), the Congress Center Hamburg is close to the beautiful city centre and the harbour. In this so-called Hafencity, you can find many attractions, amazing architecture and tonnes of things to do.
In the other direction of the Congress Center, you'll find the quarters Sternschanze and Rotherbaum. Both of them have a vivid nightlife with hip, fancy and exotic bars and restaurants.
Sightseeing
Hafencity and Speicherstadt – The area around the harbour is great for a stroll with lots of modern and fascinating buildings, like the Cinnamon Tower and the Marco-Polo-Tower.
Concert hall Elbphilharmonie – In the "Elphie", you get to see ballets or concerts. Plus, at the top of the building is a public viewing platform with a breathtaking 360° view of the city and harbour.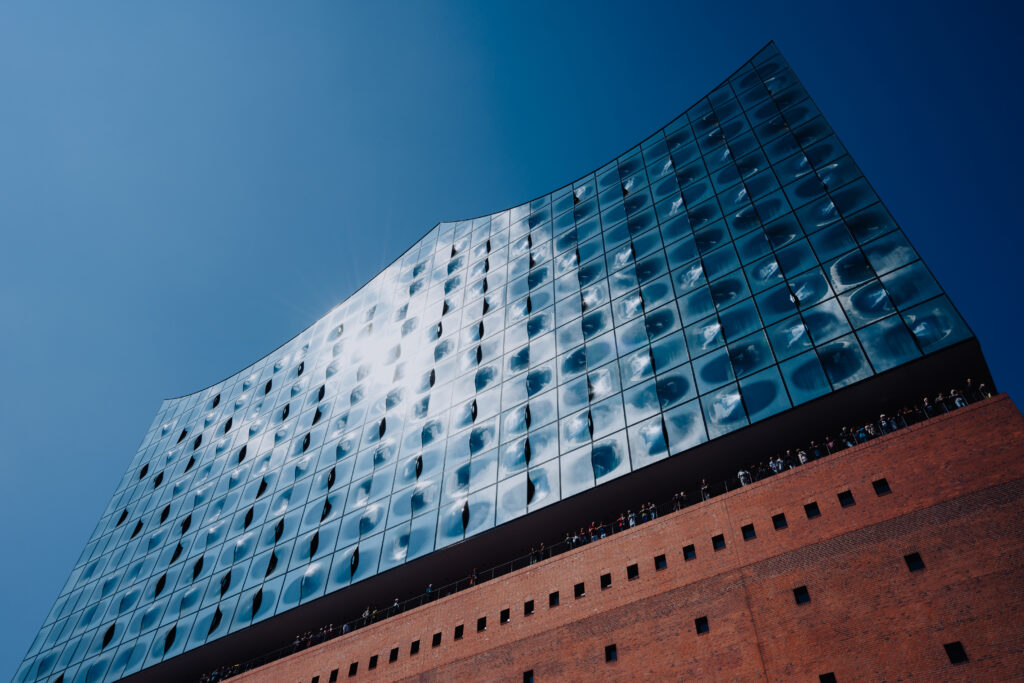 Bunker St. Pauli – Once built as a bunker during World War II, now a landmark for Hamburg's green development and creativity.
Millerntor Stadium – If you're a soccer fan, visiting this stadium is a must as St. Pauli is one of Germany's oldest (and most rebellious!) soccer clubs.
St. Pauli piers – Landungsbrücken – This landmark ensemble of historic buildings is the start for several boat tours and is worth visiting both from land and water.
Museums
Museum für Kunst und Gewerbe – Close to Hamburg Central Station is the Museum für Kunst und Gewerbe; one of the foremost institutions for design in Germany.
Kunsthalle – Also close to Hamburg Central Station is the Hamburger Kunsthalle, showing European art from the 15th century until today.

Photo of painting from Hamburg Kunsthalle
Deichtorhallen – Within the same area, you can find the exhibition halls Deichtorhallen, presenting contemporary art and photography.
Emigration Museum BallinStadt – Hamburg and Germany have a rich emigration and immigration history. In the Emigration Museum BallinStadt, you can learn about the people who left but also arrived here, including some very personal accounts.
Bars & Restaurants
Oma's Apotheke – In the middle of the Sternschanze quarter you will find this pub with some authentic German beers and dishes, but be aware that they only accept cash.
Altes Mädchen – The brewery Altes Mädchen serves regional classic and modern German dishes and brews its own beer.
Katze – Close by is the cocktail bar Katze with its spacious terrace and happy hour specials.
Bullerei – Run by one of Germany's most famous chefs, the Bullerei serves fancy German, Japanese and Italian dishes.
Skyline Bar 20 Up – Part of the Empire Riverside Hotel, in this bar you can enjoy both a nice cocktail and an amazing view over Hamburg's harbour area.
Boilerman Bar – A cosy bar for long drinks, cocktails and highballs.
Ahoi by Steffen Henssler – This restaurant is all about fish and serves it in lots of varieties: Fish'n'Chips, Shrimps'n'Chips or Sushi Bowls.
Billy the Butcher – This restaurant is for everyone who loves a great burger or steak in authentic German style.
Things to do
Reeperbahn – This district is famous for its nightlife and is filled with nightclubs, bars and restaurants but also galleries, cabarets and theatres.
Hamburg Dungeon – Like many dungeons, this one explores some darker sides of Hamburg's history. You can learn about the Great Fire, and torture devices.
Miniatur-Wunderland – A great option for bad weather is the world's largest model railway with over 1,000 model trains, a 15,000-meter track length, and 4,000 miniature buildings.
Ferry tour on the Elbe – Starting at the St. Pauli piers, you can get a VHH ferry with your daily public transport ticket and explore Hamburg from the water level.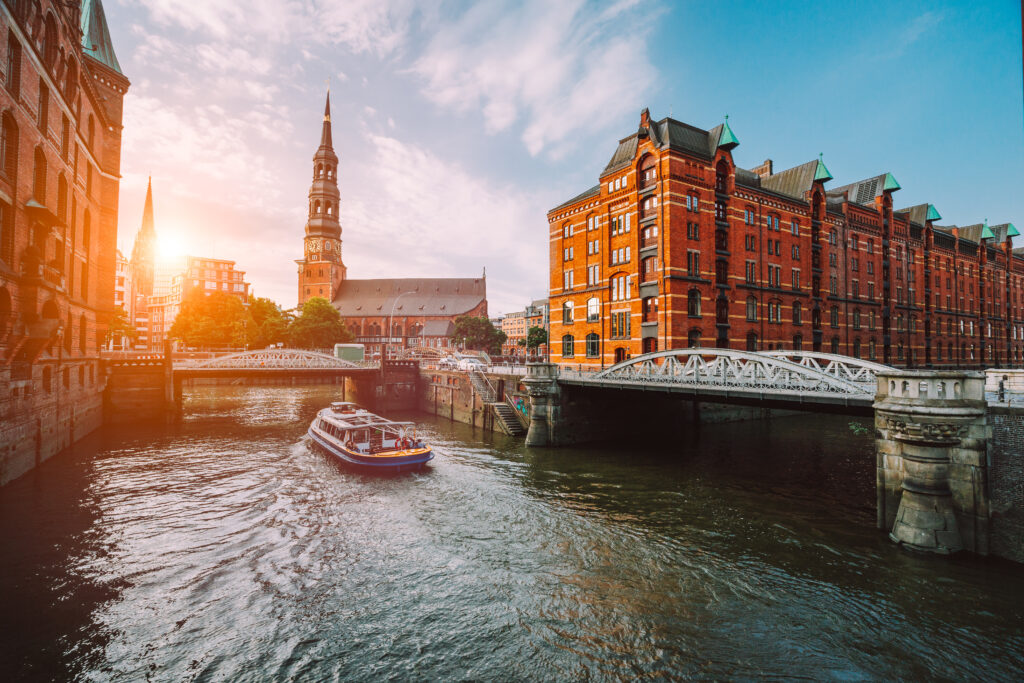 Musicals – Hamburg is one of the world's biggest musical cities, currently running shows like "Lion King", "Frozen" or "MAMMA MIA!".
Nice to know
Did you know that Hamburg has a quarter that is called Eppendorf? The company producing the eponymous tubes was founded on the grounds of the University Hospital, which still exists today. If you decide to check out this incredibly posh area, make sure to stop by the Cafe & Bar Celona for breakfast or lunch for authentic German dishes or for cocktails in the evening.
Seeing all the options you have of things to do and see in Hamburg; we hope that now you're even more looking forward to FEMS2023!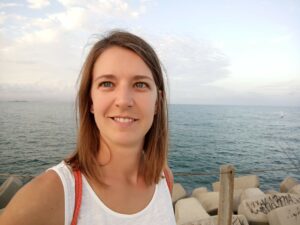 Dr Sarah Wettstadt is a microbiologist-turned science writer and communicator writing for professional associations and life science organisations. She publishes the blog BacterialWorld to share the beauty of microbes and bacteria, runs the Sunny Scientist to brighten up scientific days and is blog commissioner for the FEMSmicroBlog. Her overall vision is to empower through learning, which is why she founded SciComm Society to coach scientists in science communication. Previous to her science communication career, she did a PhD at Imperial College London, UK, and a postdoc at the CSIC in Granada, Spain. In her non-science time, Sarah enjoys the sunny beaches in Spain playing beach volleyball or travels the world meeting old and new friends.
About this blog section
The section #MicrobiologyEvents for the #FEMSmicroBlog reports about events and meetings relevant to our network. These include world awareness days, FEMS-sponsored meetings or meetings of Member Societies and many more.
Do you want to be a guest contributor?
The #FEMSmicroBlog welcomes external bloggers, writers and SciComm enthusiasts. Get in touch if you want to share your idea for a blog entry with us!