This past May, the #FEMSmicroBlog opened a writing competition on the question "How will Microbiology Change our Future?" We asked authors to submit flash fiction stories inspired by any microbiology topic, as long as relevant for our (future) society. From thirty entries, the panellists shortlisted ten stories, all of which will be published on the #FEMSmicroBlog twice a week in random order, except for the podium winners. Stay with us till the end: we will publish the three winner stories in four weeks from today!
Why a writing competition?
All microbiologists know that microorganisms are extremely important for every aspect of life, wellbeing, and society. But is everybody aware of this too? And how will be the future affected even more by developments and discoveries in microbiology?
By opening a Writing Competition for the #FEMSmicroBlog, we wanted to explore these questions. We asked writers to submit a flash fiction story (around 700 words) on the topic of "How Microbiology will Change our Future." We welcomed any genre and perspective, as long as the story had a connection with, and presented a future changed by, microbiology.
And we asked writers to bring readers on a journey: We wanted authors to captivate with a fiction story even before readers realized that microorganisms are concealed below the surface, teeming with life, carrying with them hope, possibilities, opportunities, and sometimes threats.
As panellists, we wanted to be captivated by storytelling craft, to discover a novel plot or perspective, and to be made aware of the relevance of the story for society. And, most of all, we wanted to be surprised. And, Oh boy!, did the authors deliver.
Do you need a tool? Turn to a microbe." – from one of the winning stories

What stories did we receive?
We received 30 stories from authors spread in 17 different countries and four continents, with an almost 50-50 gender split. Authors are former or active researchers, at various career stages (from students to professors), amateur or professional science writers. Sometimes a team of writers penned entries; occasionally we received more than one story by the same author.
All sorts of microbes populate the stories: Algae, bacteria, fungi, lichens, parasites, viruses, and more. Microorganisms are either helpful or antagonistic, and sometimes both. Some stories are futuristic; others are a powerful reminder that microbiology is already affecting our future here and now, in one way or another.
There was no doubt: the microbes were out there, and so was the reality of the crisis." – from one of the winning stories
The relevance of the stories we received for our (future) society is as various as the genres of the stories themselves. In the submitted stories, microbes play a crucial role in greenhouse gas reduction, bioterrorism, bioremediation, biomaterial, phage therapy, terraforming, symbiosis and dysbiosis, nutrient recycling, energy generation, sustainable fuel, zoonotic diseases, water safety, biocontrol, agriculture, gene editing, microbiome therapy, crime investigation, pandemics, food security, and many more.
A turbulence of matter, where molecules collide, break apart and come together again. A metropolis with no roads." – from one of the winning stories
The Writing Competition had a great resonance. As panellists, we are honoured that so many writers thrusted us with their texts, and we took very much care to read and evaluate them fairly and independently. All stories were read anonymously as we wanted to focus on the words, not the person behind them. All panellists read and scored all 30 stories, and all were awed to receive such a broad range of genre, topics and perspectives.
But enough said! Can we have a drumroll please… louder… LOUDER. YES!
AND THE SHORTLISTED STORIES ARE…
(in alphabetical order)
Constantine by Daniel Thomas Lopez (United Kingdom) – 2nd place
A Culture of Hope by Jen and L.D. Nguyen (United States)
Green by Leonid Digel (Denmark)
The Moralbiont by Jason Bosch (Czech Republic)
Municipal Fungal Engineer by Rokas Juodeikis (United Kingdom)
Mutiny by Gavin Douglas (Canada) – 1st place (listen to the podcast)
Not I, But We by Jessica Mikenas (United States)
The Phage of Heroes by Iris Floria (United Kingdom)
A Second Hope by Morgan Feeney (United Kingdom)
The Sole Survivor by Athanasios Christopoulos (Greece) – 3rd place
Starting from Monday 15 August, we will publish the shortlisted stories twice a week in random order on the #FEMSmicroBlog for everyone to enjoy, together with the author bio. The three podium winner stories will be published at the end. There are some quotes from the stories in this blog entry; otherwise, you will need to wait and read the stories.
Keep an eye on these pages! We hope readers will enjoy reading fiction where microorganisms play an often hidden, but always crucial, role. We hope the readers will learn something new and exciting. We certaintly did.
About the author of this blog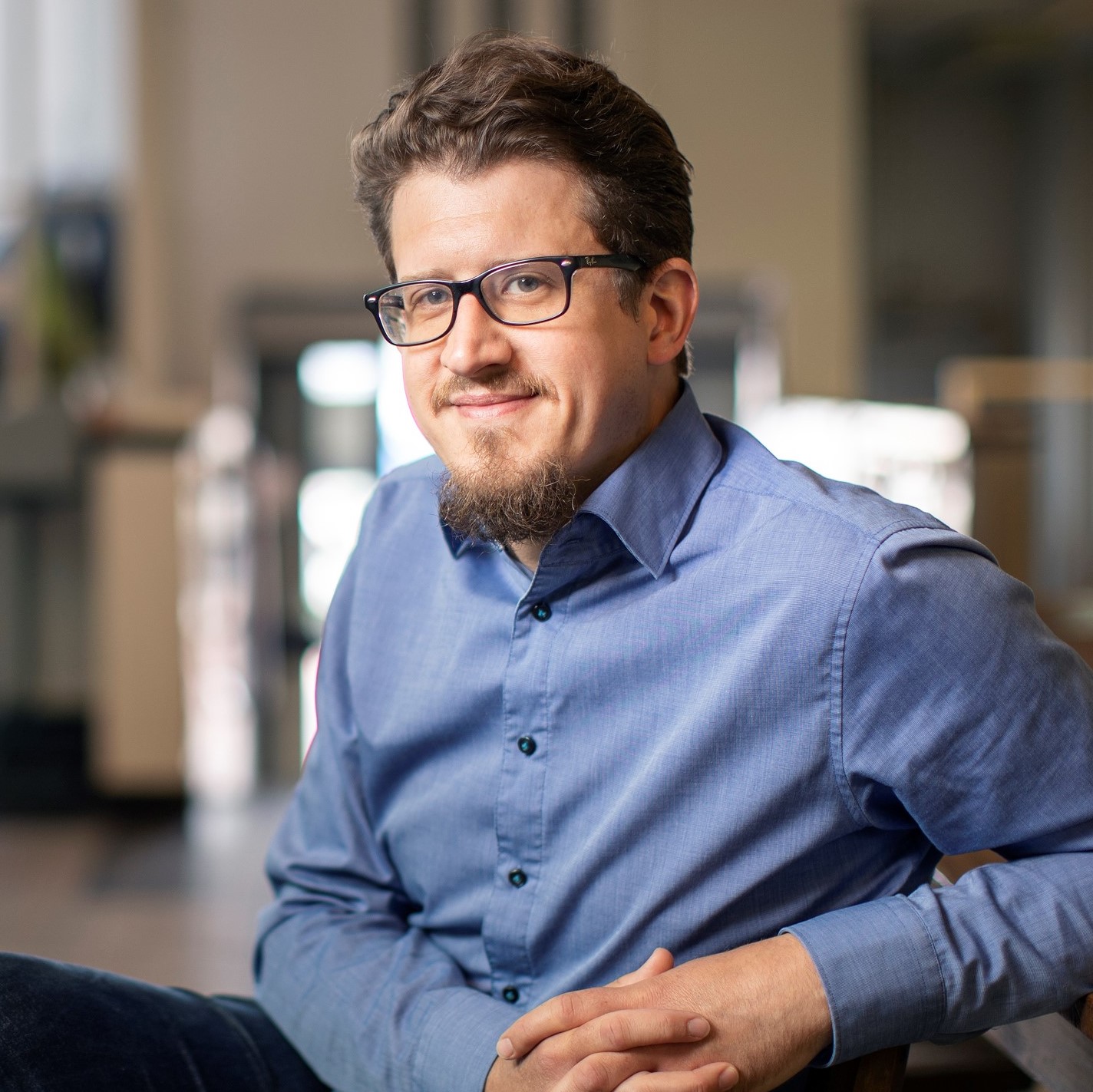 Corrado Nai is part of the FEMS Team and one of the panellists for the Writing Competition. He discovered a passion for communicating science while doing research, when he noticed that occasionally people disregard science because 'too complicated' while in fact sometimes it is all about sharing it in a relatable, simplified or funny way. He find it is a missed opportunity that microbiology is not more often a topic or pretense for fictional stories.
Do you want to be a guest contributor?
The #FEMSmicroBlog welcomes external bloggers, writers and SciComm enthusiasts. Get in touch if you want to share your idea for a blog entry with us!