We are very pleased to announce that a new team of three Co-Editors-in-Chief will be starting at FEMS Microbiology Reviews.  We also extend our greatest thanks to Alain Filloux who, after acting as Editor-in-Chief of the journal for five years, has decided to step down. The editorial lead of the journal will continue with three Co-Editors-in-Chief with a range of complementary areas of expertise. They are:
Karin Sauer: Department of Biological Sciences, Binghamton Biofilm Research Center, Binghamton University, USA. Karin's research group utilizes the model organism Pseudomonas aeruginosa to elucidate regulatory and signaling events underlying the formation and development of highly antimicrobial resistant biofilms.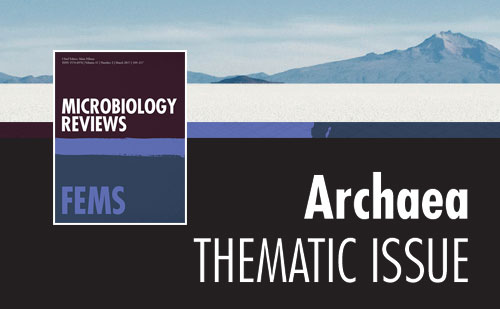 David Blackbourn: Head, School of Biosciences and Medicine, Faculty of Health and Medical Sciences, University of Surrey, UK. David's group studies viruses that are responsible for causing cancer. In particular, his interests lie in how such viruses cause disease, evade the immune response and interact with the DNA damage response.
Bart Thomma: Laboratory of Phytopathology, Wageningen University, The Netherlands. Bart's group studies fungal plant pathogens with particular emphasis on pathogen genome evolution and functional analysis of effectors that are secreted by these pathogens to establish disease on their hosts.
Scope of the journal
As always, FEMS Microbiology Reviews publishes reviews dealing with all aspects of microbiology that have not been surveyed recently. Reviews should be devoted to topics of current interest and provide comprehensive, critical and authoritative coverage. They should provide new perspectives and critical, detailed discussions of significant trends in the areas being reviewed and may contain elements of a speculative and selective nature. All reviews should address both specialists and the general reader. Whenever possible, reviews should be put into the framework of general microbiology and biology.
Please read the Author Guidelines if you wish to make a submission to the journal.