FEMS Journals iPoster Prize: David Robert
We send our congratulations to David Robert, who won one of the iPoster Prizes at the World Microbe Forum, sponsored by the FEMS Journals.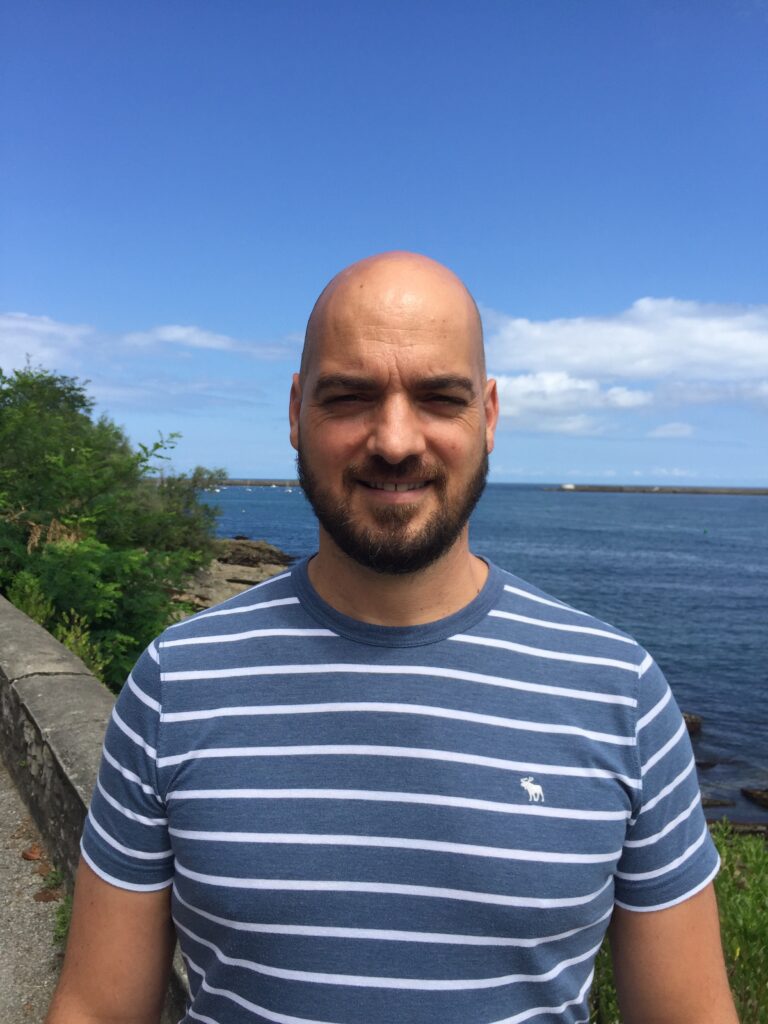 The World Microbe Forum took place between 20th and 24th of June 2021 as a virtual conference in collaboration with the American Society of Microbiology and several other partner societies. His winning poster was titled "Diagnosis of non-cholera Vibrio gastroenteritis: 4 year retrospective analysis of molecular testing by syndromic panels in New Aquitaine, France".
Read our interview with David about his research below:
What is your current position, and what was your scientific journey to get there?
I am currently MD, specialist in medical microbiology in the LABEXA group in the Department of Microbiology at EXALAB LH1 (Le Haillan, France). The topic of my M. D. was a description of epidemiological characteristics of nocardiosis cases at the Bordeaux University Hospital.  Before this, I got my bachelor's and master's degrees at Bordeaux 2 University. My master's degree was in gene therapy of Nocturnal Paroxysmal Hemoglobinuria."
Could you describe the research your poster covered?
The work I presented at the World Microbe Forum was about the usefulness of molecular testing by syndromic panels in the diagnosis of Non-Cholera Vibrio gastroenteritis (NCV-GE). On one hand, NCV infection is not a notifiable disease in France, as a result of what epidemiological data that are available must be considered as indicative, but not conclusive, of the actual situation. On the other hand, there is a growing interest in the role of climate change in driving the spread of waterborne infectious diseases, such as Vibrios. The big issue is that testing for NCVs is not part of routine bacterial stool cultures but since 2017, molecular tests by syndromic panels including the 3 main NCV species associated with GE are systematically performed for all stool cultures in our laboratories. The objective of this study was to evaluate the impact of these panels on the detection of NCV-GE after 4 years of testing between 2017 and 2020 in New Aquitaine, France, along the Atlantic coast between La Rochelle and Biarritz. We wanted to describe the epidemiological and microbiological characteristics of NCV-GE in our area to help local practitioners to deal with those cases. We conclude that NCV-GE remains rare and has not tended to increase over the years. We also pointed out that the combination of diarrhoea, a history of recent seafood consumption, and a positive PCR for Vibrio pp. is highly suggestive of NCV-gastroenteritis, especially between the months of June and October."
What do you hope to focus your research on in the future?
As microbiology laboratories continue to grow in size, more and more data becomes available. I believe that turning this data into information is critical to improving patient care. Collaboration between medical microbiologists and health care professionals is always beneficial to patients: the dissemination of clear, reliable, and useful medical information will always be a priority for me. Isn't medical microbiology an ideal field for this work?"
–
We use income from the FEMS Journals to fund grants, awards, and projects, and to support our knowledge sharing events and initiatives. Consider publishing your research with our journals to help the global microbiology community.
Featured Issue
FEMS Microbes is excited to present its latest thematic issue, focusing on bacterial-viral co-infections. Host and microbial factors are critically important for influencing the severity and outcome of infection. Interactions between microbes is an understudied yet important aspect to this process.
read more