FEMS Microbes Poster Prize: Ifra Ferheen
We send our congratulations to Ifra Ferheen, who won the Best Poster Prize at FEMS2023. This award is sponsored by our journal FEMS Microbes.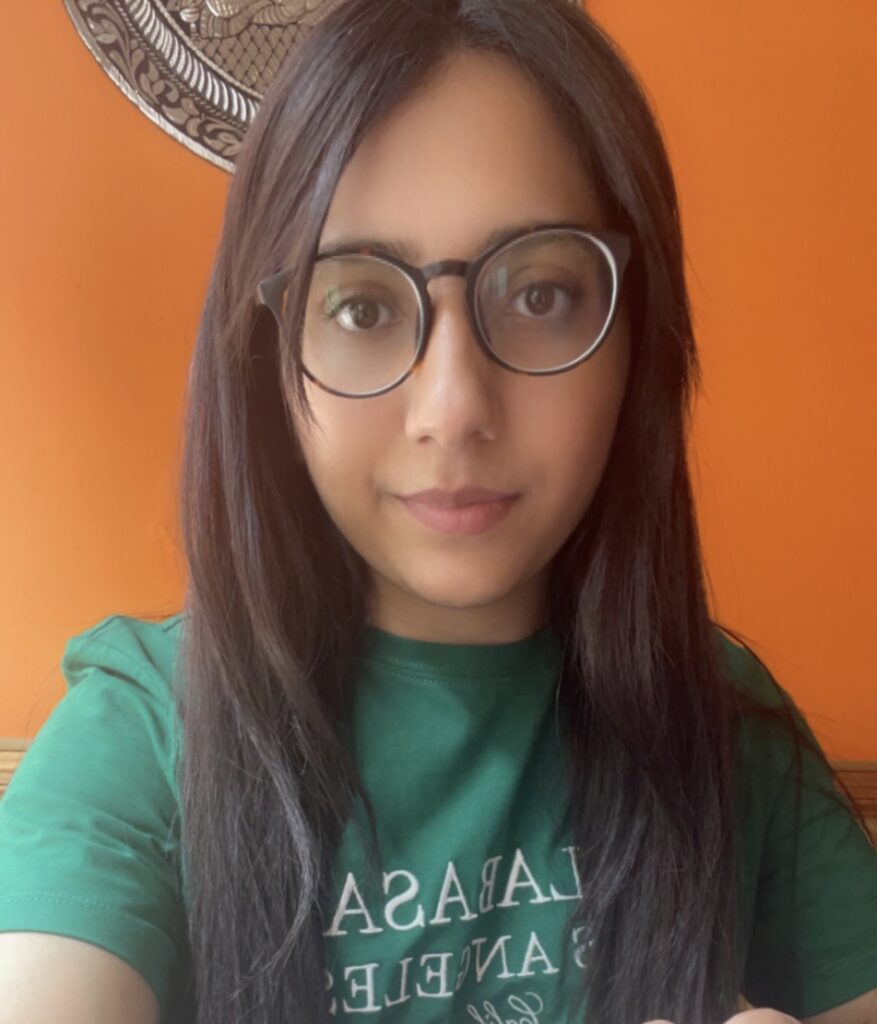 FEMS2023 took place on 9-13 July 2023 in Hamburg, Germany. We had over 1800 participants from over 70 countries join us to share all the latest developments across the broad scope of microbiology.
Read our interview with Ifra about her research below:
What is your current position, and what was your scientific journey to get there?
I am a doctoral candidate in the Laboratory of Genetics of Microorganisms, University of Camerino, Italy. Previously, For my Master's thesis project from COMSATS University Islamabad, Pakistan, I got the opportunity to work at the University of Camerino, Italy as a Guest Researcher in the European Horizon 2020 program, and that was the starting point from where I got the necessary scientific exposure needed to motivate myself for a career in Microbiology. And now I am investigating the role of plastic debris in transmitting multi-drug resistant pathogenic bacteria and antibiotic-resistant genes in aquatic ecosystems.
What did you enjoy most at FEMS2023?
The most interesting and enjoyable part of FEMS2023 was experiencing different aspects of Microbiology by different researchers from different countries who were presenting cutting-edge research topics and helping young researchers like me to gain innovative insights and knowledge about the practicality of theoretical microbiology. Furthermore, networking sessions, lunch and coffee breaks, industrial booths, and everything were so interactive which helped to build some new connections, and some friendships to last longer. I would like to thank FEMS organizational committee and FEMS journals for grants and other awards, which help young researchers like me to stay motivated and to outshine in their fields.

Could you describe the research your poster covered?
In FEMS 2023, I presented my work on investigating the role of plastic debris in triggering horizontal gene transfer in aquatic ecosystems. Our study is focused on monitoring the ability of microbial communities towards plasmid in simulated laboratory conditions. Transformation of plasmid-borne ARGs was performed by using a novel microcosm model system consisting of a microbial consortium of five environmental strains from the Culture Collection of Microorganisms (CCM) and we tested five variables, which simulate possible conditions experienced by bacteria in the natural environment, were assayed: a) sterile soil, b) CaCl2 solution, c) combination of sterile soil and CaCl2, d) E. coli S30 extract, e) plastic debris. Our results proved hazardous impact of plastics in aquatic environment, as a surface facilitating uptake of plasmids by bacteria, potentially triggering the transfer of antibiotic resistance genes in the habitat. Moreover, these results confirmed that the plastic pollution should not be forsaken, as they could have a profound impact on the evolution of aquatic bacteria and may pose a neglected hazard to planetary health.
What do you hope to focus your research on in the future?
In the future, I am planning to stay in the field of Environmental Microbiology and try to assess the effect of climatic changes and the release of contaminants (heavy metals) from anthropogenic activities in waterbodies that are putting a lot of stress on microbiological communities. Therefore, my main aim is to explore all the aspects of microplastic pollution and ultimately its dire consequences on our ecosystem.
–
We use income from the FEMS Journals to fund grants, awards, and projects, and to support our knowledge sharing events and initiatives. Consider publishing your research with our journals to help the global microbiology community.
Featured Issue
FEMS Microbes is excited to present its latest thematic issue, focusing on bacterial-viral co-infections. Host and microbial factors are critically important for influencing the severity and outcome of infection. Interactions between microbes is an understudied yet important aspect to this process.
read more