FEMS Yeast Research Poster Prize Winner: Margarida Ribeiro Da Silva
We send our congratulations to Margarida Ribeiro Da Silva, who won one of the Poster Prizes at ICY15 meets ICYGMB30, sponsored by FEMS Yeast Research. Her poster was titled "Uncovering the hidden diversity of Torulaspora".
The 15th International Congress on Yeasts (ICY) and the 30th International Conference on Yeast Genetics and Molecular Biologs (ICYGMB30) was held online from August 23 to 27, 2021. To mark this occasion, FEMS Yeast Research will publish a Thematic Issue (TI) to coincide with the conference titled "The Spirit of Yeast: ICY15 meets ICYGMB30".
Read our interview with Margarida about her research below:
What is your current position, and what was your scientific journey to get there?
I am currently a Ph.D. student at the Yeast Genomics Lab at the University Nova of Lisbon in Portugal. I got my bachelor's and master's degrees at the University of Coimbra, where I studied Biology and Biochemistry. Afterwards, I started to gain interest in bioinformatics and joined the Yeast Genomics Lab at the beginning of 2020. My research is focused on the evolutionary biology of Torulaspora using a combination of computational and experimental analyses."
Could you describe the research your poster covered?
My poster focused on a better understanding of the phylogenetic relationships within the genus Torulaspora, and we presented the complete whole-genome phylogeny of the genus. Using the same methodology, we built a phylogeny of Torulaspora delbrueckii, in which we were able to distinguish 5 main lineages, two of which are associated with anthropogenic environments. In addition, we studied the evolutionary history of MAL genes, that code for two types of alpha-glucosidases (maltases and isomaltases) showing cases of evolutionary loss followed by re-acquisition of maltase activity."
What do you hope to focus your research on in the future?
My Ph.D. project has just started, and I plan to expand those analyses to a broader spectrum of species in genera close to Torulaspora. In the future, I hope to continue contributing to the understanding of the processes and routes of yeast domestication at the genome, transcriptome, and phenotype levels."
Want to read more on this topic? There are several articles in our Journal FEMS Yeast Research!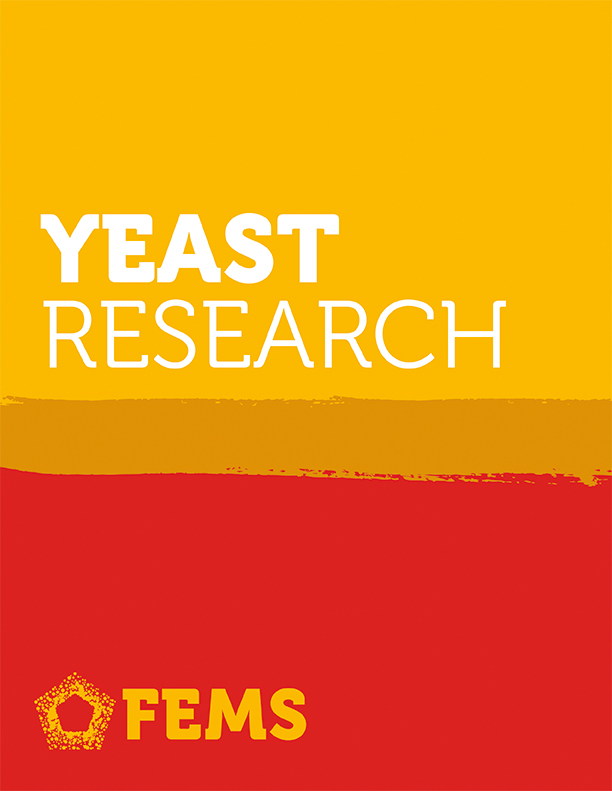 –
We use income from the FEMS Journals to fund grants, awards, and projects, and to support our knowledge sharing events and initiatives. Consider publishing your research with our journals to help the global microbiology community.
Featured Issue
FEMS Microbes is excited to present its latest thematic issue, focusing on bacterial-viral co-infections. Host and microbial factors are critically important for influencing the severity and outcome of infection. Interactions between microbes is an understudied yet important aspect to this process.
read more