FEMS-ASM Mäkelä-Cassell Travel Award for Early Career Scientists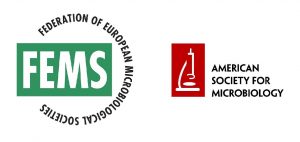 The FEMS-ASM Award supports the reciprocal exchange of one member from each organization to present his/her research at the other organization's main conference. It has been designed to benefit early career scientists from both organizations by giving them the opportunity to present their work overseas and experience the best of microbiology in the partner country.
ASM will select the member attending the biannual FEMS Congress and FEMS will select the member attending the ASM General Meeting occurring in intermittent years when no FEMS Congress is held.
These awards are to support travel and living costs of the grantee only.
FEMS Applicants
Applicants should be microbiologists active in research and be current PhD (or equivalent) student or recipient of PhD within the past five years. They should have been members of a FEMS member Society for at least one year before the application deadline. ASM members that register for the upcoming FEMS Congress, can apply for the Award as soon as registration opens on the Congress website.
Featured article
A protocol for multiple genetic modifications in S. cerevisiae using CRISPR/Cas9
Two methods are described for efficient genetic modification of Saccharomyces cerevisiae using CRISPR/Cas9. The first method enables the modification of a single genetic locus using in vivo assembly of a guide RNA (gRNA) expression plasmid without the need for prior cloning. A second method using in vitro assembled plasmids that could contain up to two gRNAs was used to simultaneously introduce up to six genetic modifications (e.g. six gene deletions) in a single transformation step by transforming up to three gRNA expression plasmids simultaneously. The method is not only suitable for gene deletion but is also applicable for in vivo site-directed mutagenesis and integration of multiple DNA fragments in a single locus.
read more